Hats are what that not only protect or hide your head but also create a damn cute look of you! Whether you have recently shaved your head or a having a bad hair day, the hats makes a great choice! Moreover, the hats especially the crochet hats are taken as winter head warmers to be safe in dead of cold! Whatever may the purpose of you of wearing hats, they should always be in your closet! So, if you are sorting out some perfect hats for this winter then this list of 10 free crochet patterns for slouch hat is only for you, these hats will only protect your cold-sensitive forehead but also help to maintain your winter fashion style!
A unique hat will bring the pop to your winter outfit and with your ears and head covered, you will feel more warm and comfortable to walk, to talk and to do other tasks! This list of fashionable hat will make it super easy for you to select a cool one that will go best to your personality and look! Here are the slouchy hats, the pom-pom crochet beanies the lovely dance hats and also the pom-pom berets! Here lovely styles of crochet stitches, you will see in these hat patterns, will also make you a big fan!
One thing is guaranteed while trying these hat patterns that you will learn lot of new things and techniques that you can implement to other free crochet patterns for mind-blowing variations! This list of hats is for all like for the small little girls, for fashion loving teens and also for style loving women!

Why not try crocheting these hats with your favorite yarn colors and why not use them in gift-giving? If you do so, you will earn more love and respect from your beloved ones! Don't forget to hit the links that will lead you to free patterns and tutorials!
More 73 Free Crochet Patterns:
Crochet Jenny Slouchy Hat: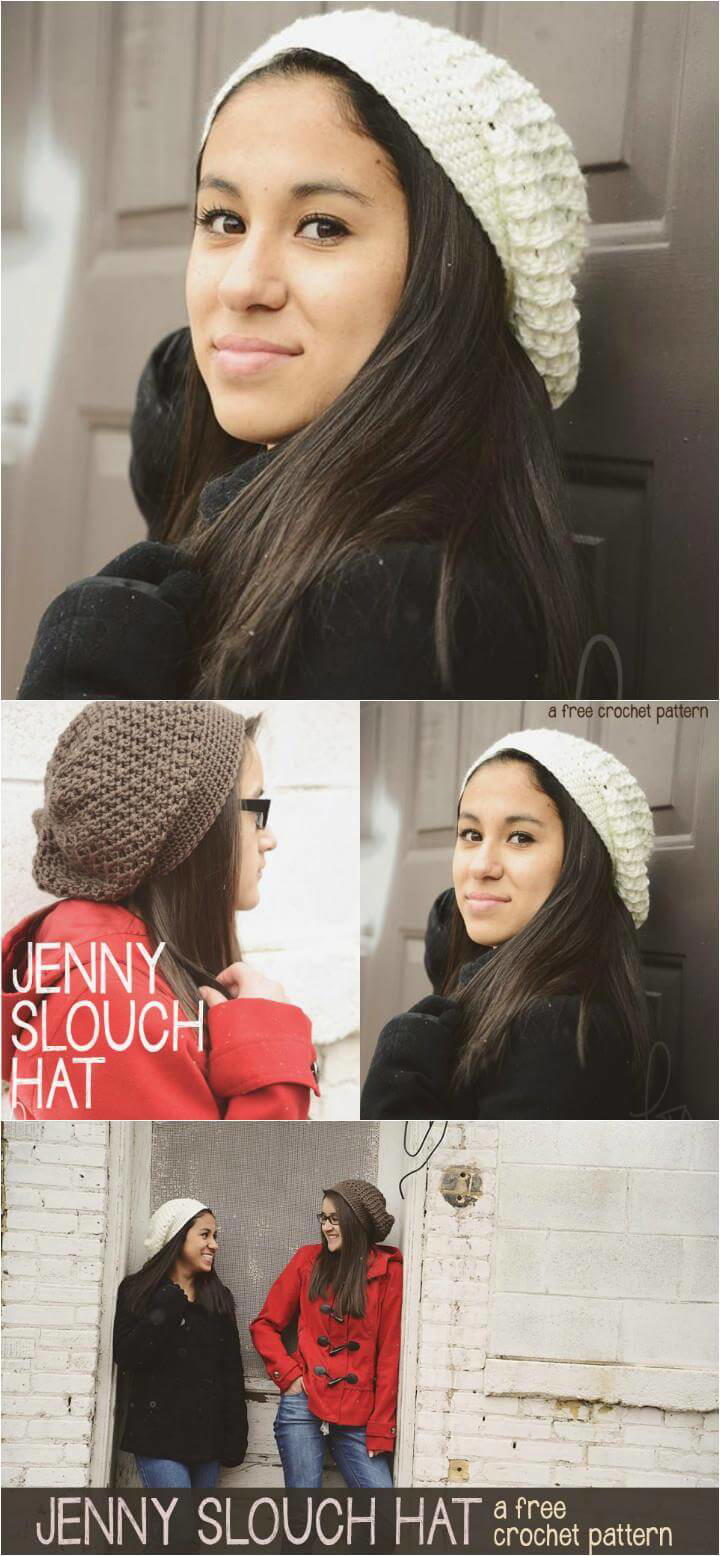 Don't hesitate to wear this hat this winter even if you are not a hat girl, it is sure to make your look cute along with winter safety to your forehead! Pattern for this stylish jenny hat is here for free littlemonkeyscrochet
Crochet Sandy Slouchy Hat: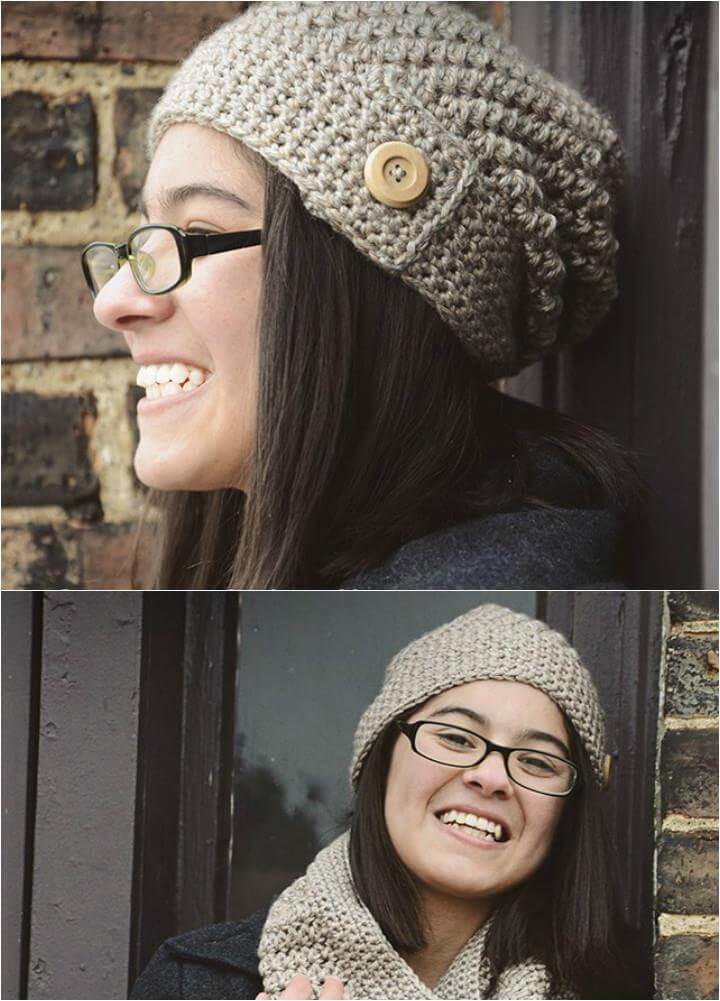 Enjoy the winter chilly mornings, evenings and outdoor visits more with this stylish sandy slouchy hat! It would bring a style to your whole winter dress up! Clone it now and add to your winter wardrobe here is the free pattern for it littlemonkeyscrochet
Crochet Slouchy Beanie: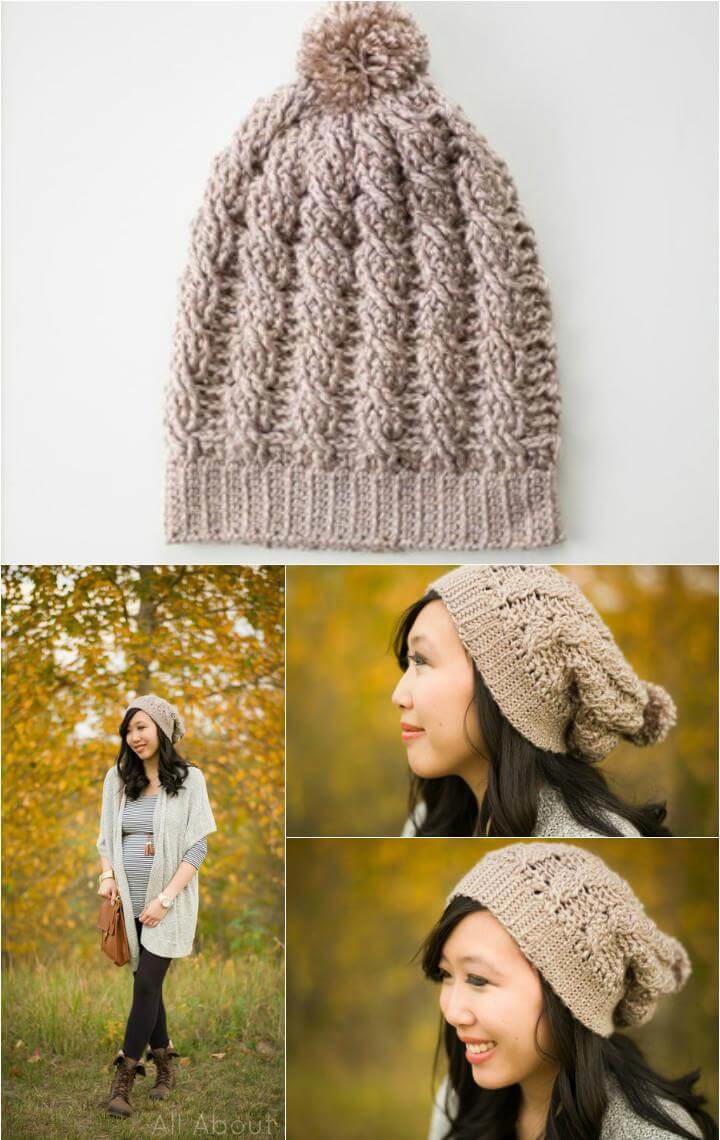 Hats makes the girls look extra cute, pictures are self-explanatory here! So, why not try this slouchy beanie this winter? If you are ready to crochet it then free pattern is all waiting for you here allaboutami
Crochet Squid Dance Slouch: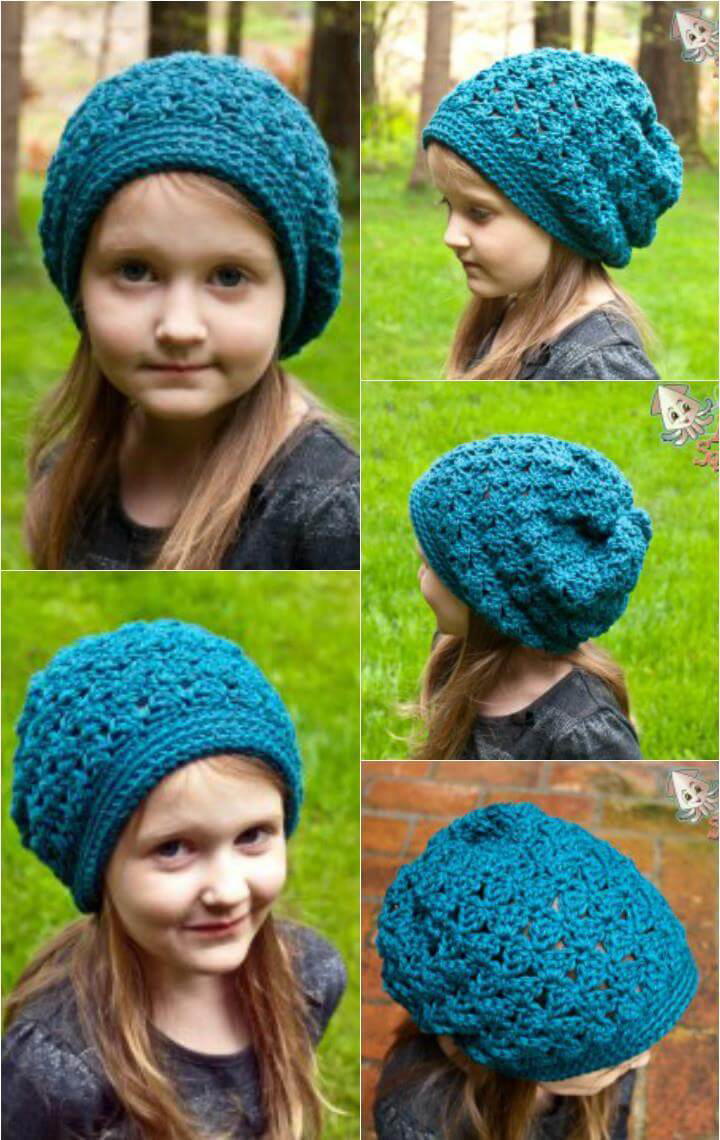 Another stylish crochet slouch for the kids, thanks to genius crochet designers! It will hold soft the ears and forehead of your little girl princess along with bringing a cute look to her! Clone it now with the help of this free pattern ktandthesquid
Crochet Trinity Slouch Hat: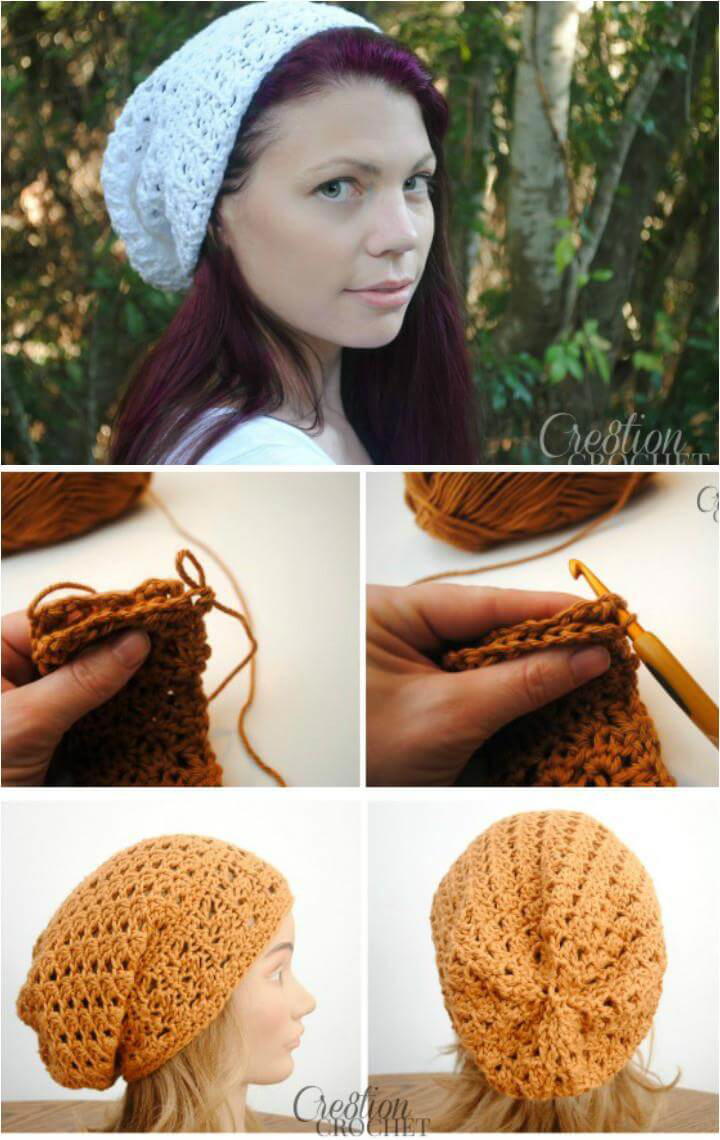 This is trinity slouchy hat is perfect for all the fashion loving girls and women! Hand-crocheted to match the winter fashion trends! A stylish way to cover your forehead in dead of cold! Complete free pattern for this hat is here cre8tioncrochet
DIY Crochet Slouchy Beanie: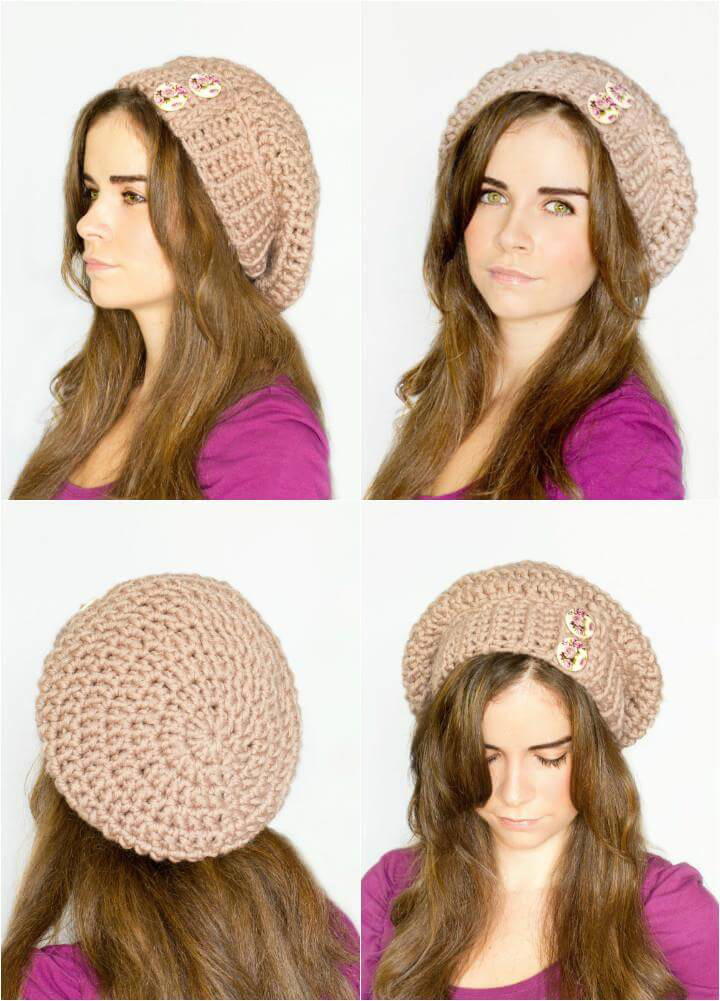 Want to stick to fashion trends this summer? Then this slouchy beanie is really for you! Will work great as a head warmer without making your lose any fashion points! Full free pattern for this hat is here hopefulhoney
DIY Ups and Downs Crochet Slouchy Beanie: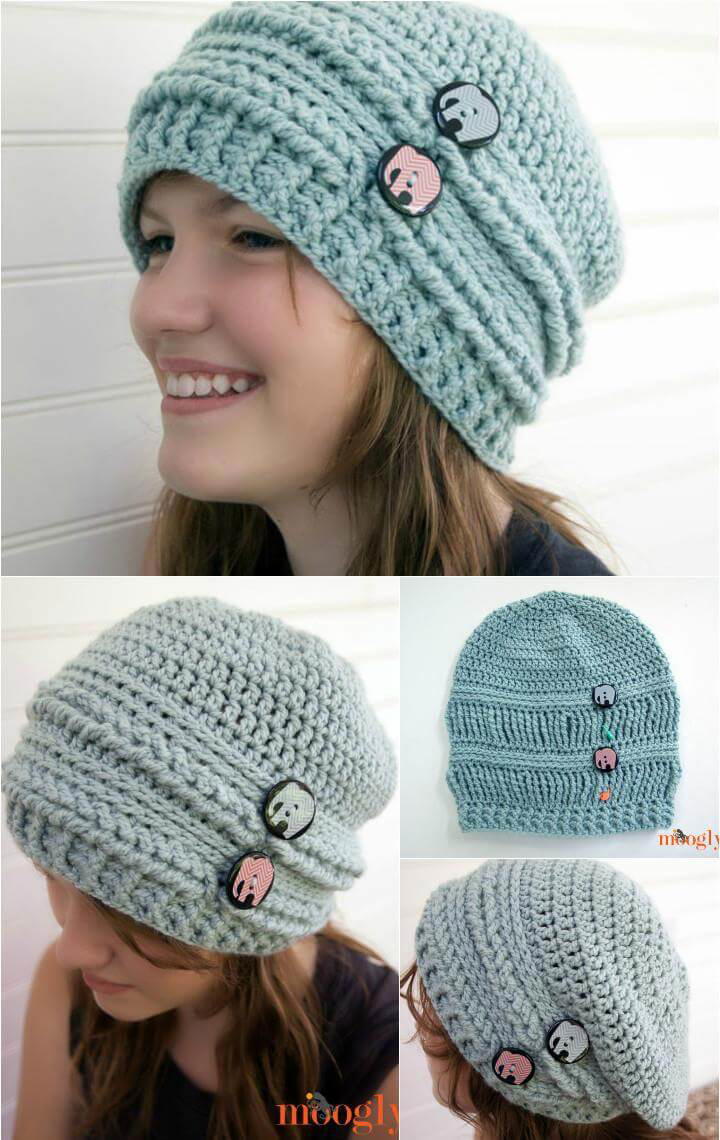 Another mind-blowing crochet hat with elephant accent buttons! Would create a damn funky look of any teenage girl! This what you really need to have in your wardrobe! Complete pattern here mooglyblog
Easy Crochet Slouch Hat Pattern: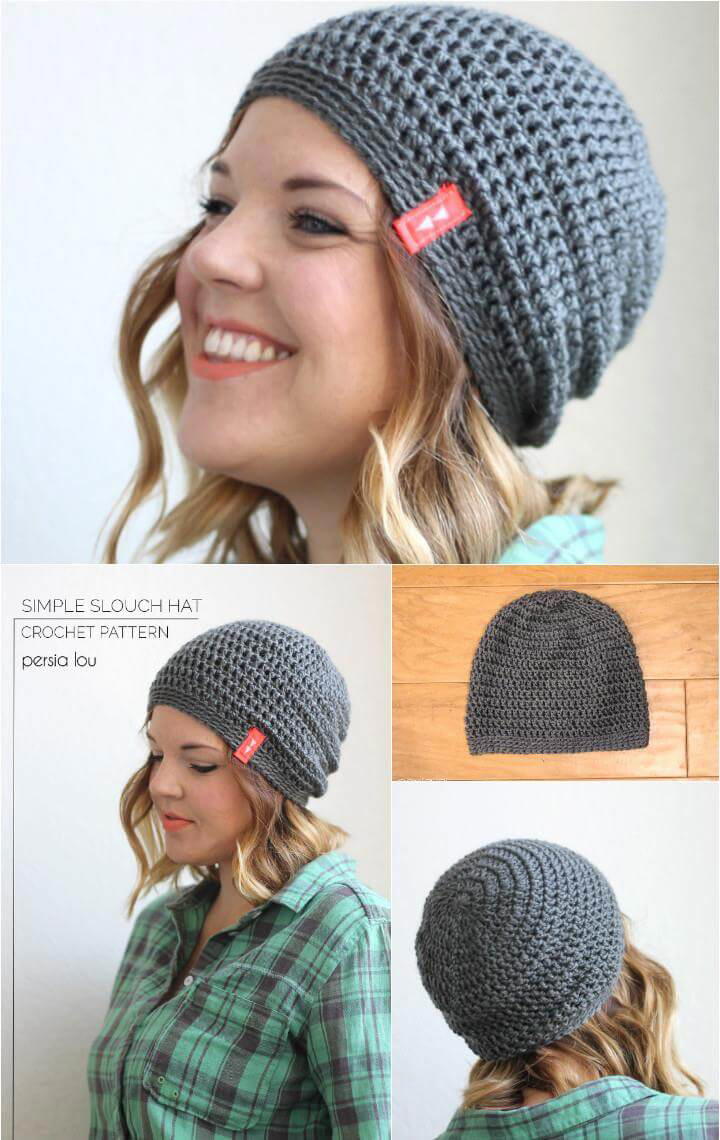 Perfect winter gift for bad hair day! Will not only hide your bad hairs but will also adorn your overall look! Experiment it with your favorite yarn weights and colors! Here is the full free pattern persialou
Crochet French Pom Pom Beret: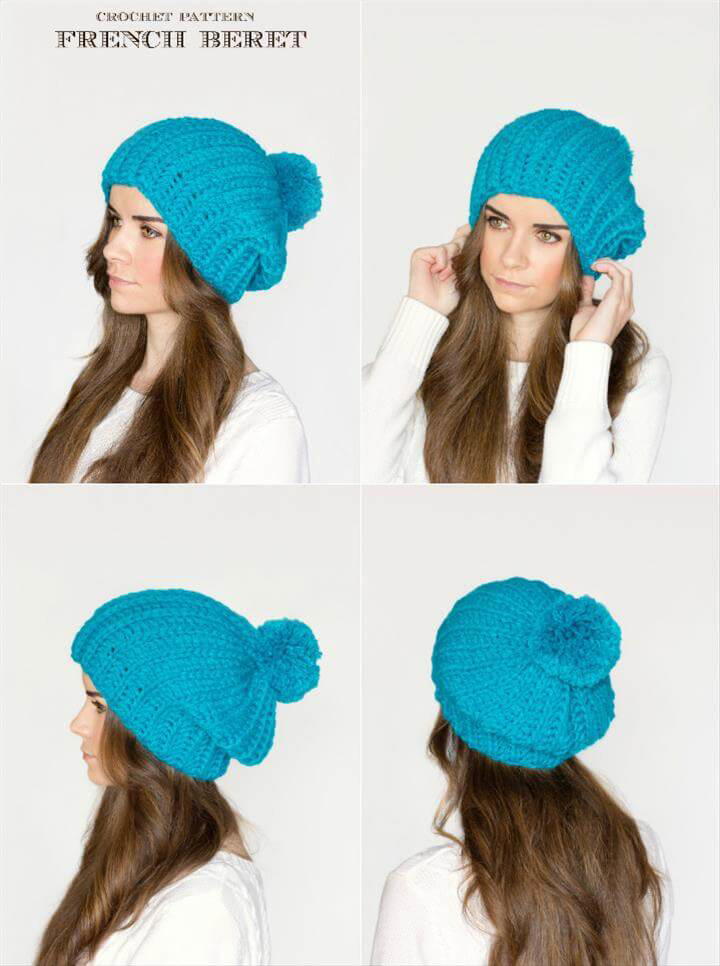 Precious french beret, really for those who strive for fashion and style! Pom pom finish boost the fun factor of the hat! Complete guide and full free pattern is here hopefulhoney
Slightly Slouchy Beanie: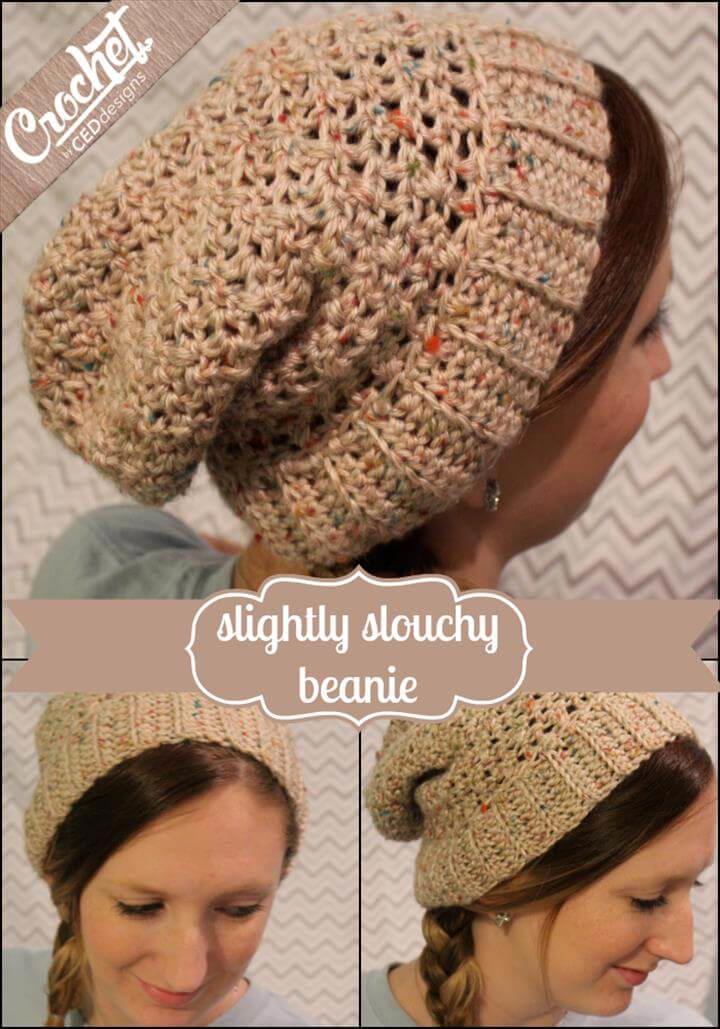 Whether you going to sit in a cafe or willing to travel, this hat is sure to spice up your winter dress up! Feel free to crochet this hat with the help of this free pattern crochetbyceddesigns