The colorful things all catch our eyes the most! We also like to crochet our favorite patterns colorful but sometime it add more value and respect to our crocheted products to go with custom and specific colors like the neutral hues! The neutral hues make the patterns look more comfortable and cozy and you are going to experience it in this collection of 10 free crochet patterns that are featuring the neutral hues and look damn gorgeous! You may be a fan of bright colors and hues but here going with neutral hues will boost the cozy feel , you can agree at it or not!
In the list, there are specific mittens, scarfs, cowls, hats and headbands so you are going to cover up all the winter crochet fashion with the neutral hues! Here we are not specifically concerned with the hues, you are also going to learn the damn popular and smart crocheting techniques here as all these patterns are from different crochet designers famous worldwide!
You can simply hit the respective links under the displayed pictures of crochet accessories to reach to full guides, tutorials and most importantly to complete free crochet patterns! This list is for people who don't like much the vibrant colors but are a big fan of fade and simple colors!

Experiment all these exclusive patterns with your favorite chunky or light weight yarn strands and keep yourself up with the modern winter fashion trends! By spending some time with your hook on a cozy sofa, you can get too much to add to your winter closet without major investments of money! For all the latest crochet inspirations and ideas we are always here for you!
Crochet Cozy Mittens: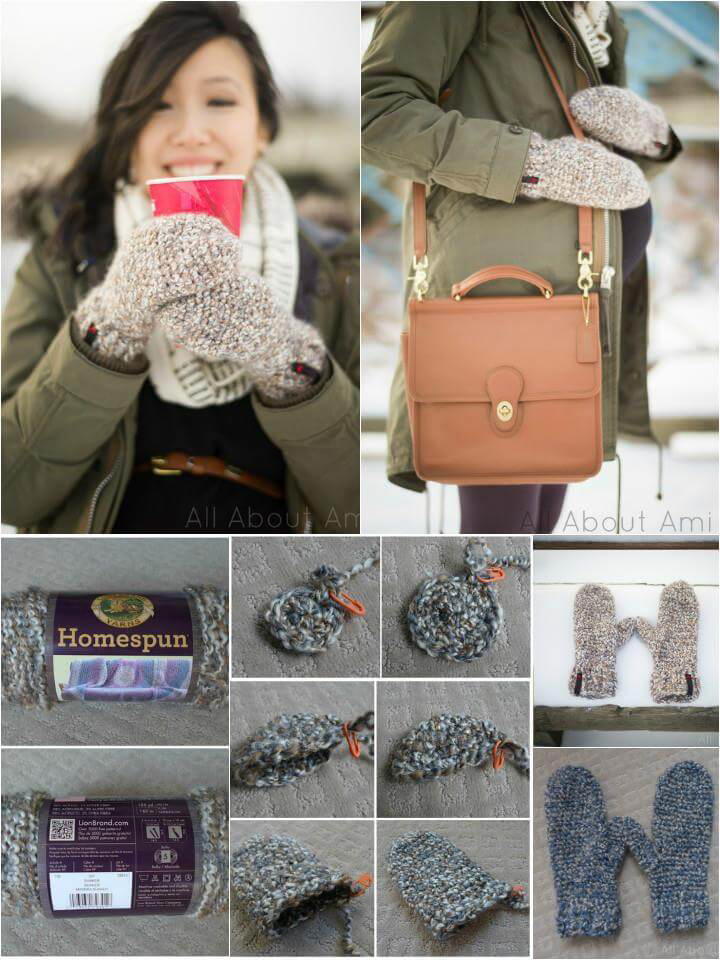 Chunky crocheted mittens, will keep your hands warm when winter season is on peak! Here is has been crocheted in a neutral hue to be simple winter hand warmer! Complete pattern here allaboutami
Crochet Aurora Headband: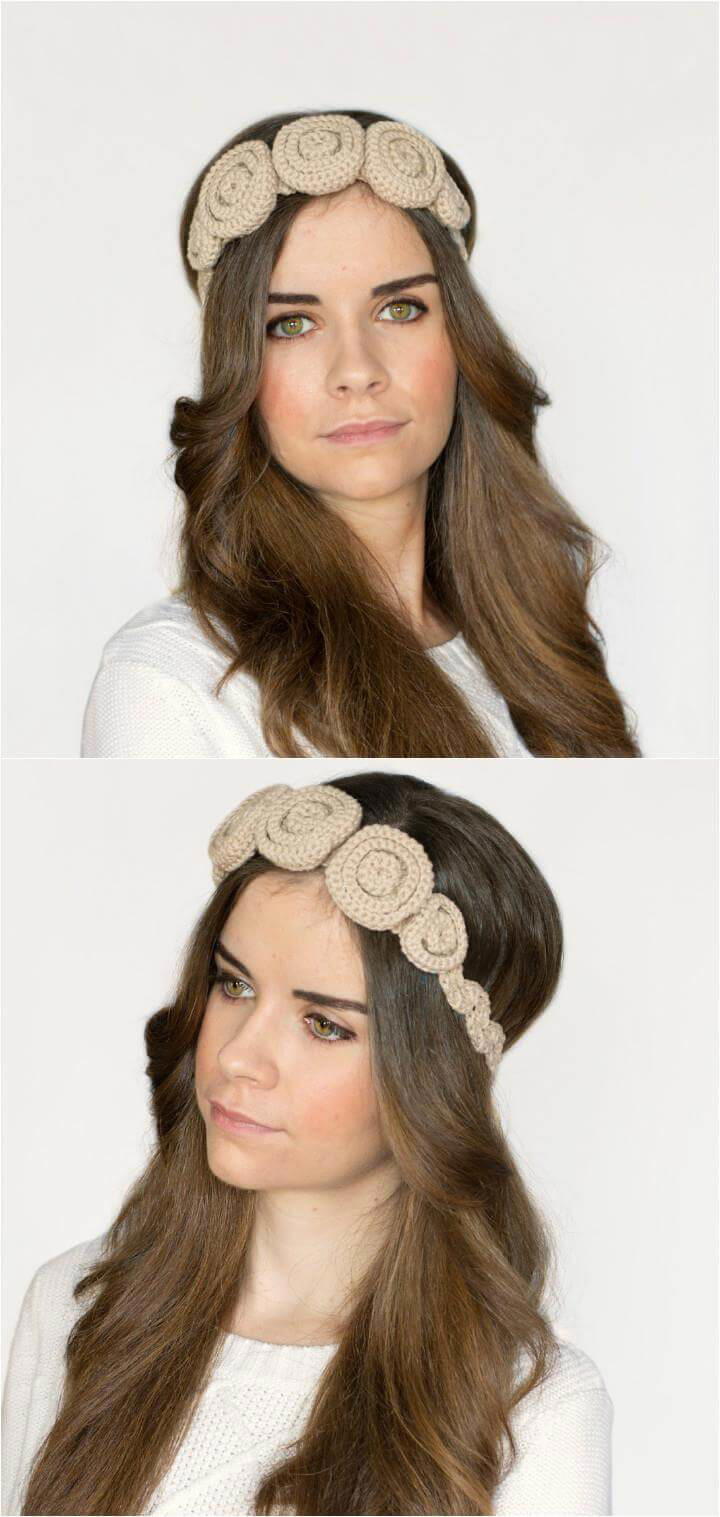 Another super sweet crochet accessory but not very colorful! Its neutral hue will be best looking in dead of cold! Here the designer is not all sticks to color but what suits best the season! Full pattern here hopefulhoney
Crochet Chunky Pom Pom Beanie:
Crochet chunky yarn weight for extra amount of warmth just like these crochet pom-pom beanies! Crocheted with not very colorful yarn strands to look great as a simply winter accessory! Complete pattern here tangledhappy
Crochet Triple Luxe Cowl: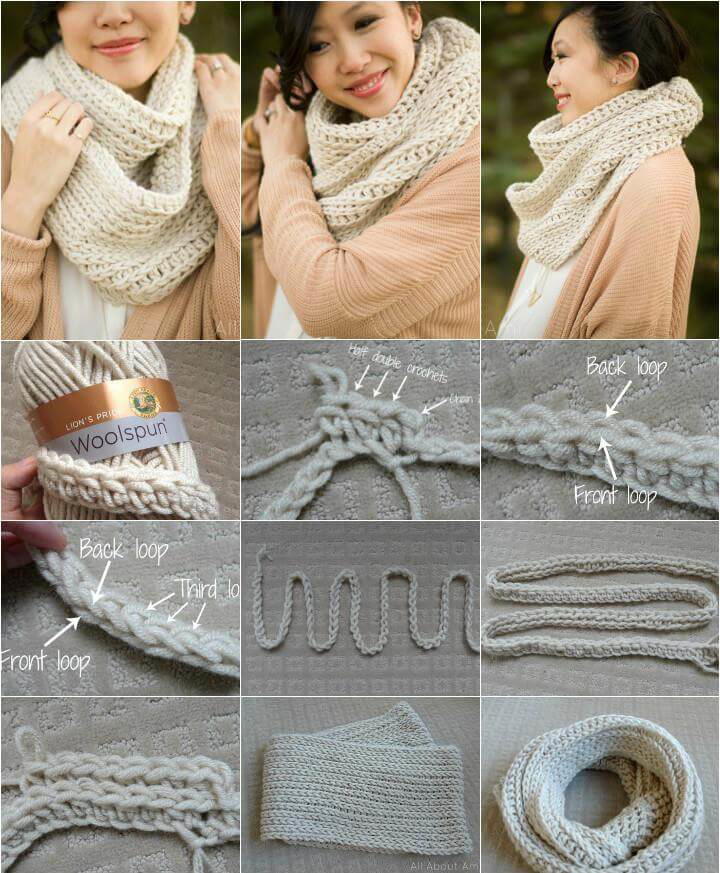 Another chunky crocheted winter accessory that you will surely love to have in your wardrobe! The precious crochet triple luxe cowl with simple neutral hue, here the designer is all linked to necessary amount of warmth and style! Free pattern here allaboutami
Crochet Pavement Infinity Scarf: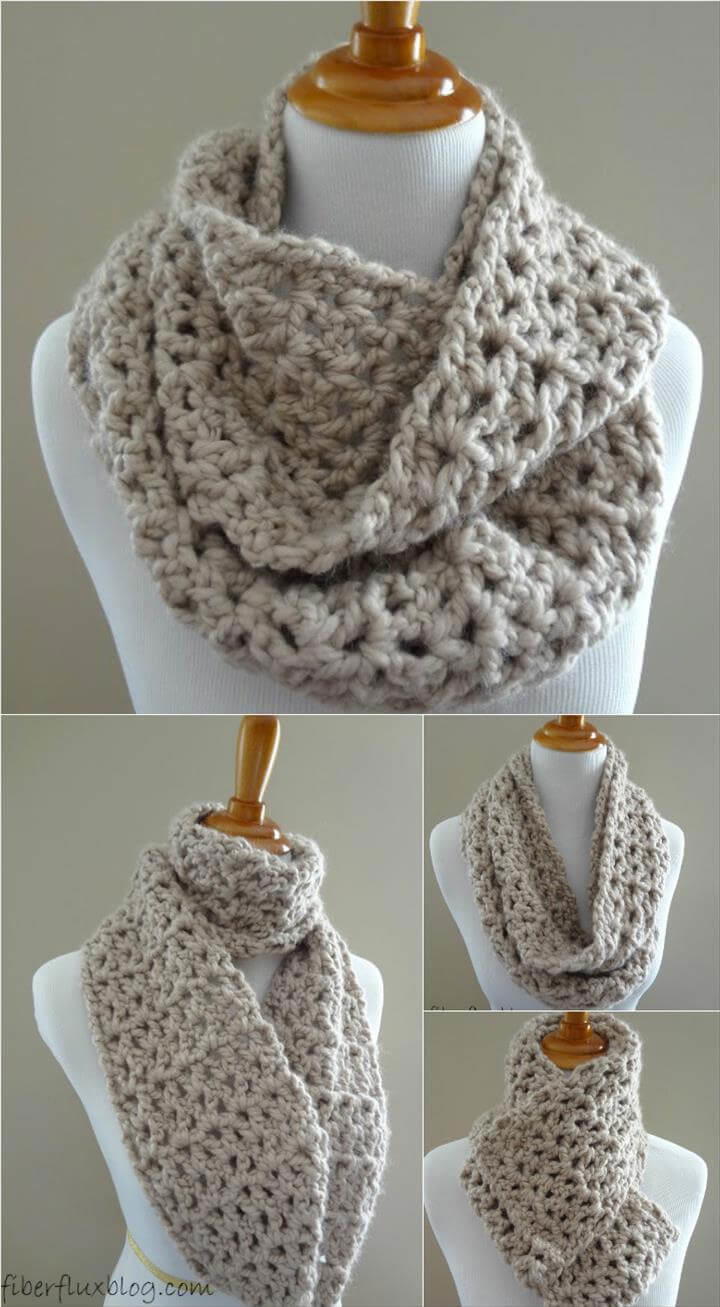 Spectacular pavement infinity scarf, will be around your neck as a chunky neckwarmer! Comes with a neutral hue just to match the cold vibe of winter season! Grab the full free pattern here fiberfluxblog
Crochet Cabled Slouchy Beanie: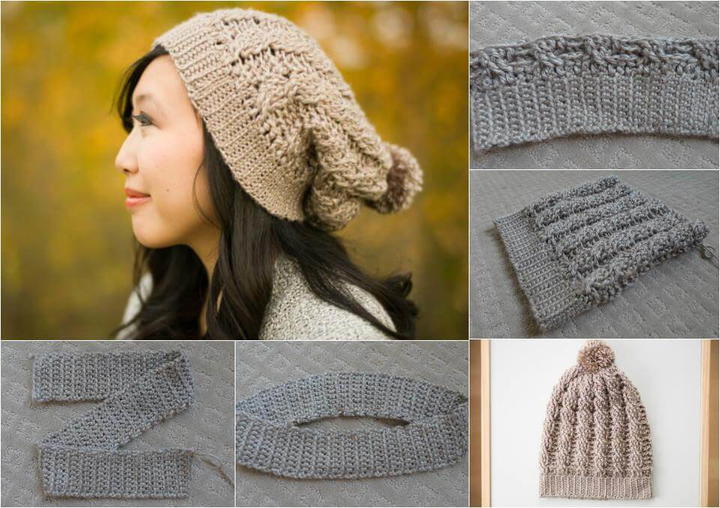 Another great crochet project that goes for an neutral yet attractive hue! A sweet crochet slouchy beanie done with cable stitch and graced up with a pom-pom! Complete picture tutorial and pattern here allaboutami
Crochet Slouchy Beanie Pattern: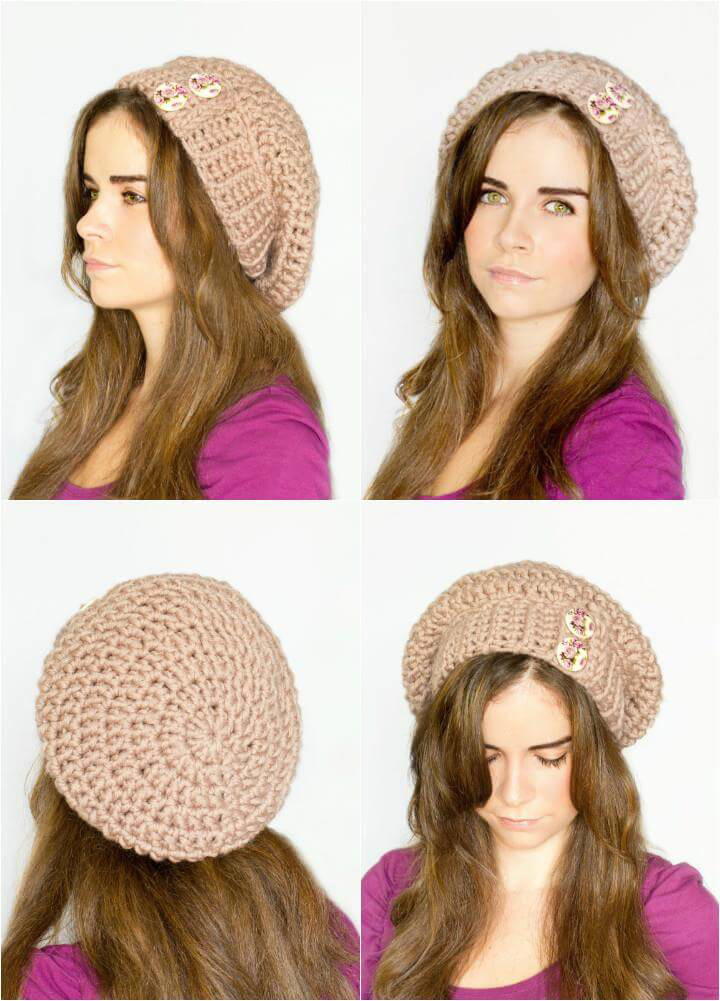 Put the necessary cuteness and glam in your winter dress up with this crochet beanie, has a neutral hue! Will keep on looking cute all the style loving girls in winters! Complete free pattern here hopefulhoney
Crochet Sandy Slouchy Hat: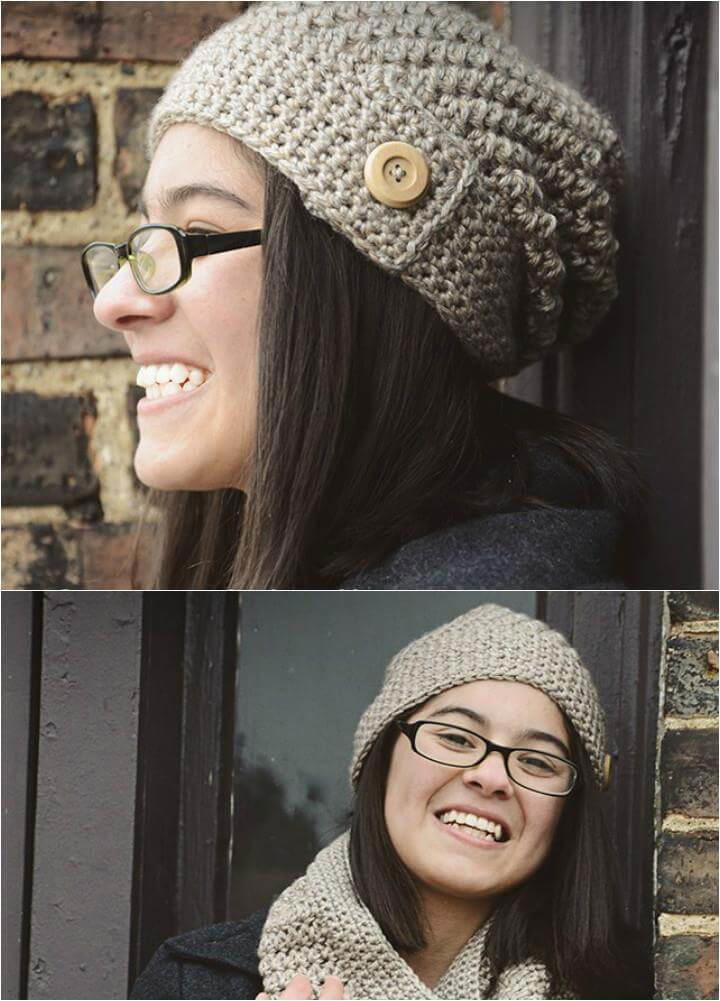 Sometime bright colors are not the whole things like in this case of sandy slouchy hat, a lovely crochet accessory to boost the winter fashion simply! Here it has only been graced up with a wooden button! Free pattern here littlemonkeyscrochet
Crochet Sandy Cowl: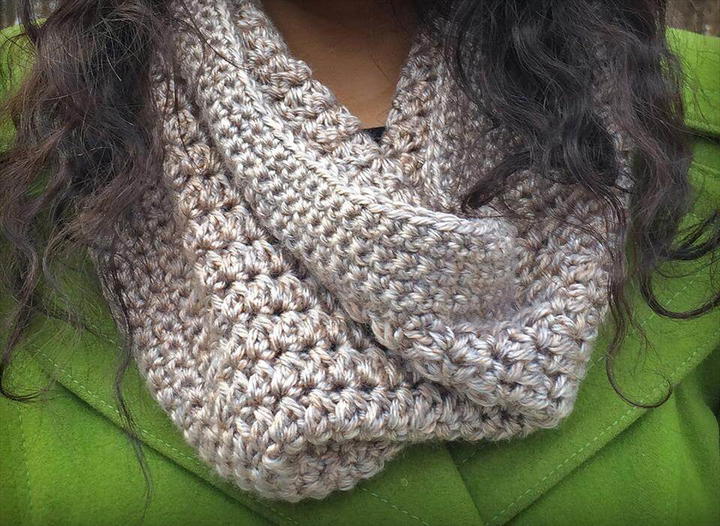 Get your hook inspired and crochet this chunky neckwarmer or cowl, it also comes with a fad appeal that will go friendly to coldness of winter season! Grab the free pattern from here littlemonkeyscrochet