The rainbows are of the most loved naturally occurring scene that we like to see over and over again! But the awful news is rainbows lasts only for some time and just vanish leaving us disappointed! However, everybody is a great fan of rainbows that's why that it is in DIY and crafting trend to make the rainbows part of the DIY and craft projects! Crocheting can also be a great medium to bring rainbows permanently to your life and here are 25 free crochet rainbow patterns for beginners that will prove to be the best hacks to incorporate rainbows to your daily life! The idea here is to crochet your favorite crochet patterns choosing the yarn colors in the rainbow color palette! All color lovers will praise these yarn rainbow inspirations that will also boggle your mind with the involved crochet creativity!
Crochet the sweet rainbow appliques, and that can be mounted or sews as a mini rainbow monogram on various of your items of clothing and fashion! Crochet the rainbow rope baskets that would make the best gifts to please your loved ones especially to homemakers who are tangled in the messy collection of home clutter! Add fun to your shopping routines by crocheting rainbow runner totes and also crochet the bright rainbow crochet flowers and blooms that can be put together as various other rainbow ornaments like to make precious garlands! Checkout outstanding respective sample and examples are given below!
Repeat the rainbow color palette also while crocheting other fashion-worthy crochet patterns, a fascinating example here the crochet chasing crochet rainbow cowl! Rainbow colors can be highly flattering to kids also so you can too crochet rainbow blankets and rainbow yarn hats for your kids who are a big fan of colorful things, check out the rainbow chevron striped blanket and the hat given below! Next crochet also the stuffed little pony and other stuffed toys for your kids if you are sorting out some best cuddle my toys for babies! Crochet the rainbow unicorn plushie that will also make a sweet yarn friend for your baby and will be loved dearly!
If you are going to crochet the fantastic spring crochet fashion then going with the rainbow theme would also rock as the rainbow colors will also be an excellent presentation of spring colors! So, you can also add these rainbow crochet patterns in your to-do list of crafts that will help to give a warm welcome to spring! Crochet also the outstanding shelf eye-pieces and the wall decors based on the rainbow theme, a mind-blowing sample here is the crochet rainbow of hope and love, crocheted to inspire!
Crochet also the rainbow fishing game and the sweet rainbow nesting bowls that would also make great gifts to kids and also crochet the granny square rainbow crochet blankets, the eye-catching winter warmers for your babies and kids! Have fallen in love with some projects given in the list and are willing to clone them? Then just hit the source links to get the full free patterns and also the visual tutorial and instructions!
Easy Free Crochet Small Rainbow Applique Pattern: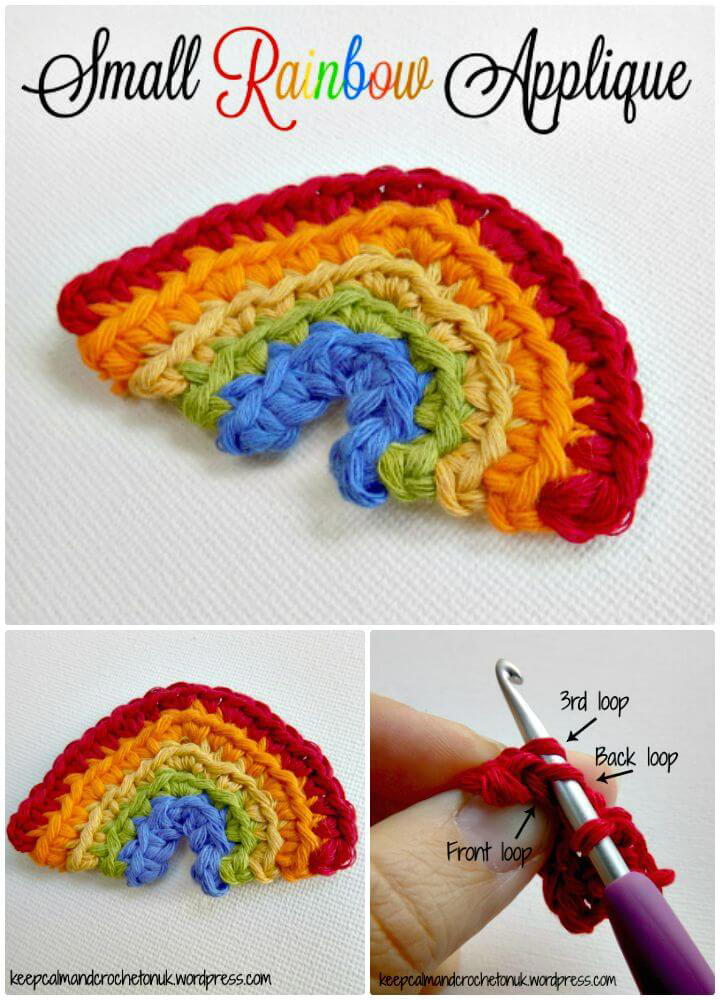 Free Crochet Pattern Here: keepcalmandcrochetonuk
Free Crochet Ropey Rainbows Pattern: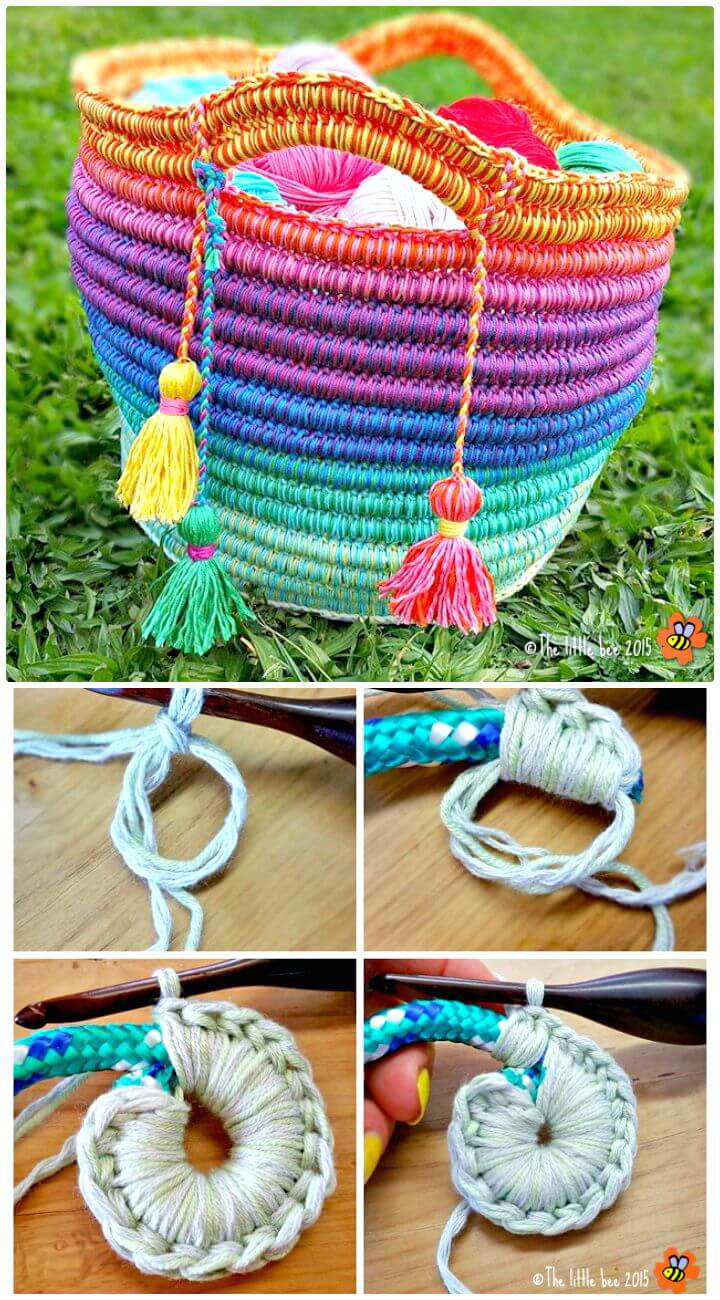 Free Crochet Pattern Here: thelittlebee
Easy How To Free Crochet Rainbow Runner Tote Bag Pattern: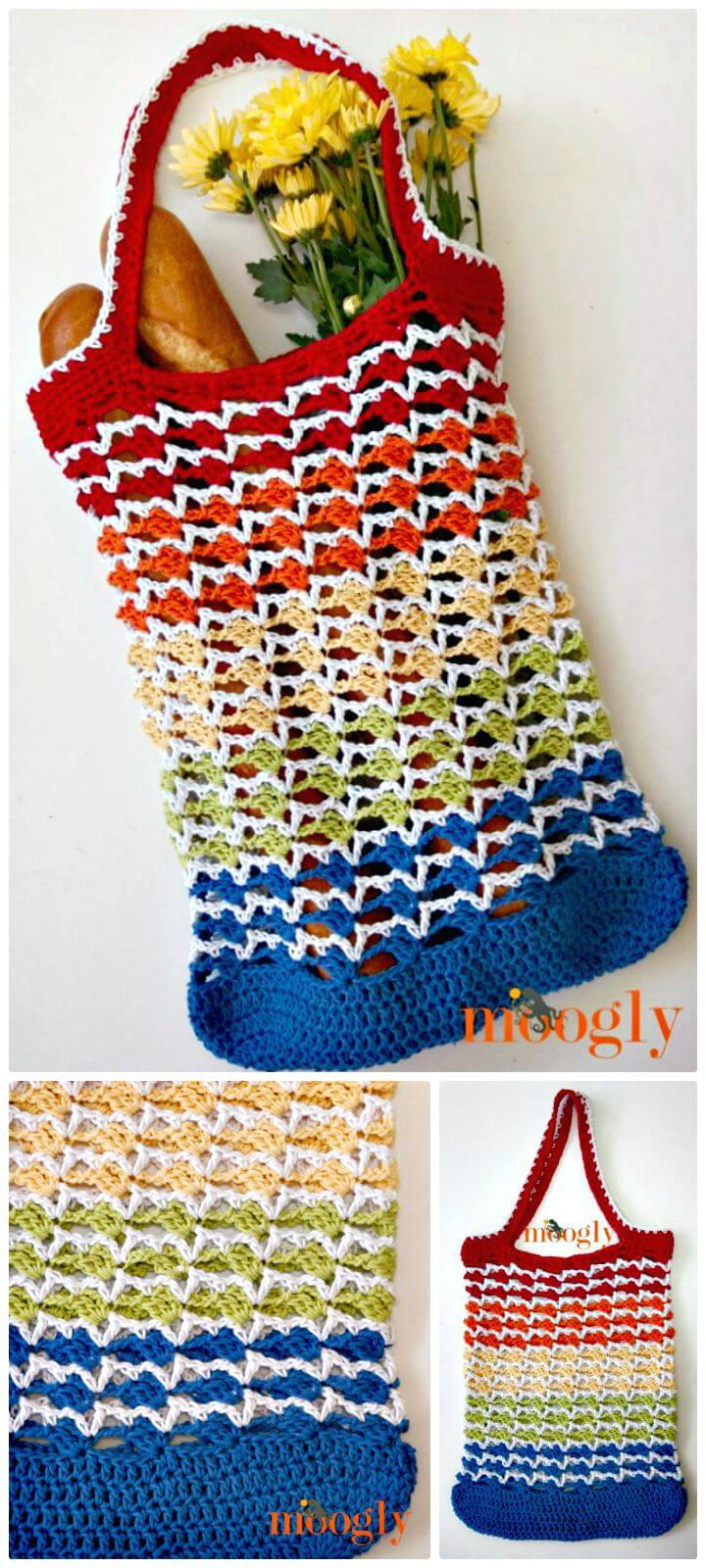 Free Crochet Pattern Here: mooglyblog
Simple Free Crochet Rainbow Blooms Pattern: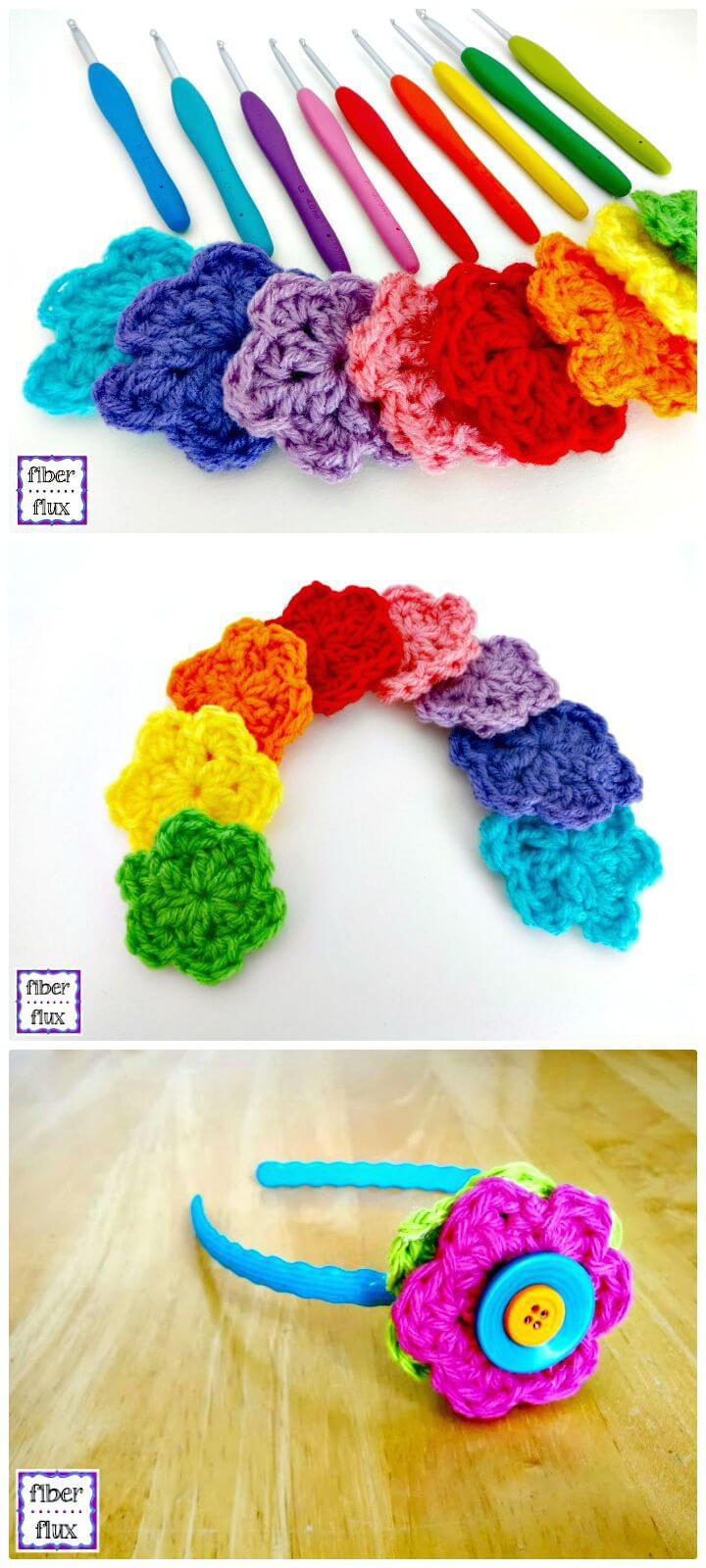 Free Crochet Pattern Here: fiberfluxblog
Super Easy Crochet Chasing Rainbows Cowl – Free Pattern: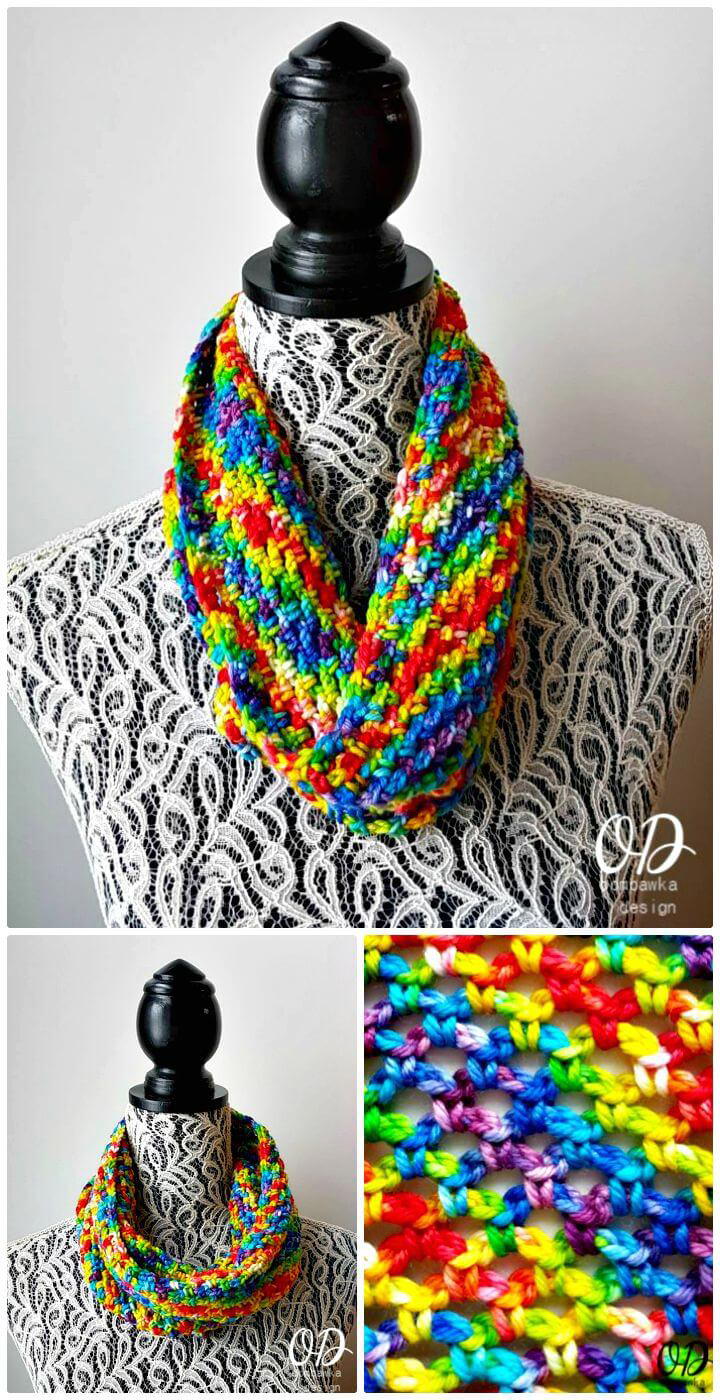 Free Crochet Pattern Here: oombawkadesigncrochet
Easy Free Crochet Rainbow Chevron Blanket Pattern: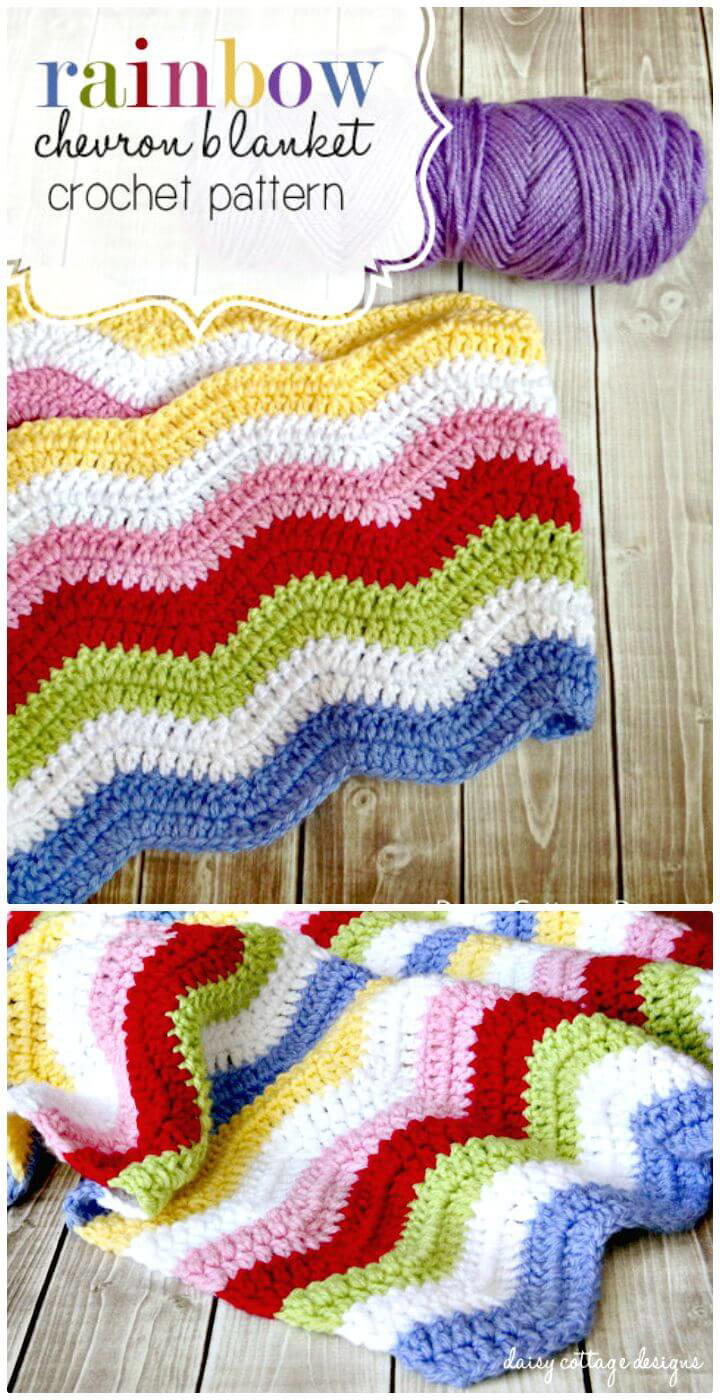 Free Crochet Pattern Here: daisycottagedesigns
Free Crochet Rainbow Slouchy Hat Pattern: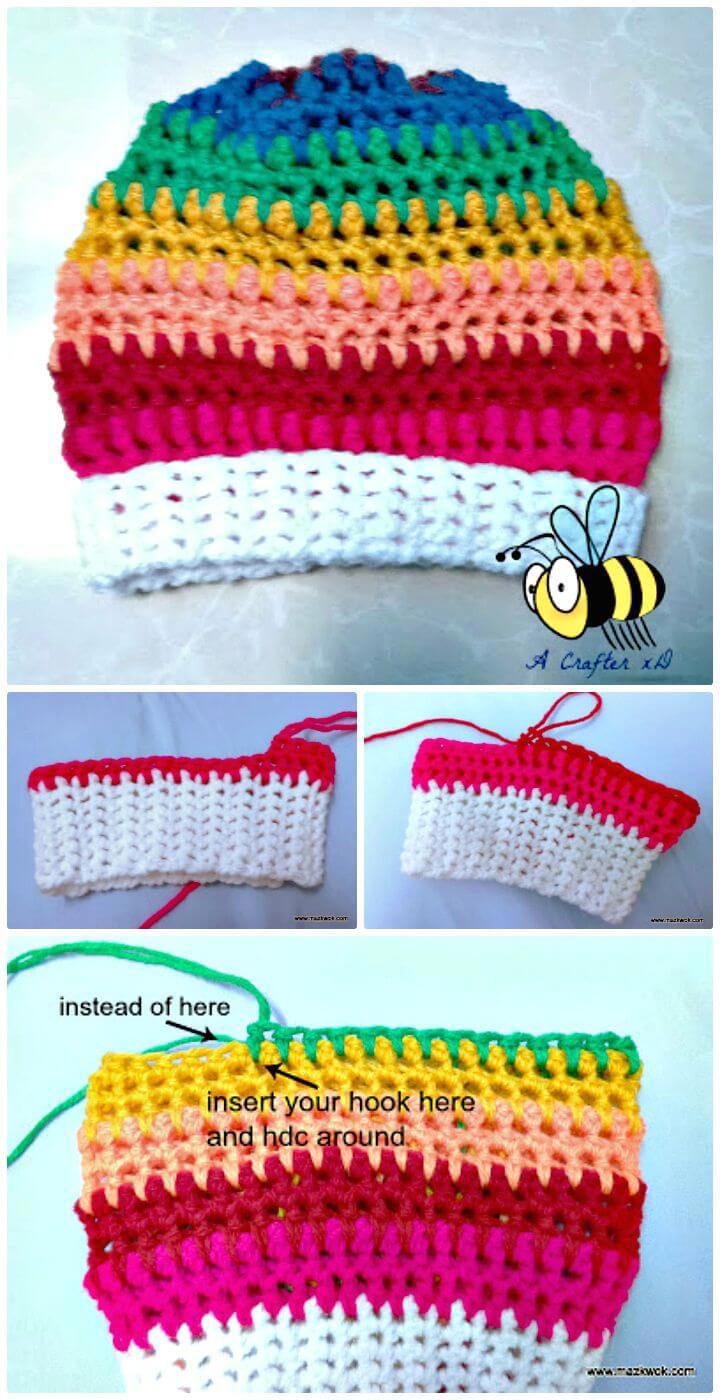 Free Crochet Pattern Here: mazkwok
Easy How To Free Crochet Rainbow Pony Amigurumi Pattern: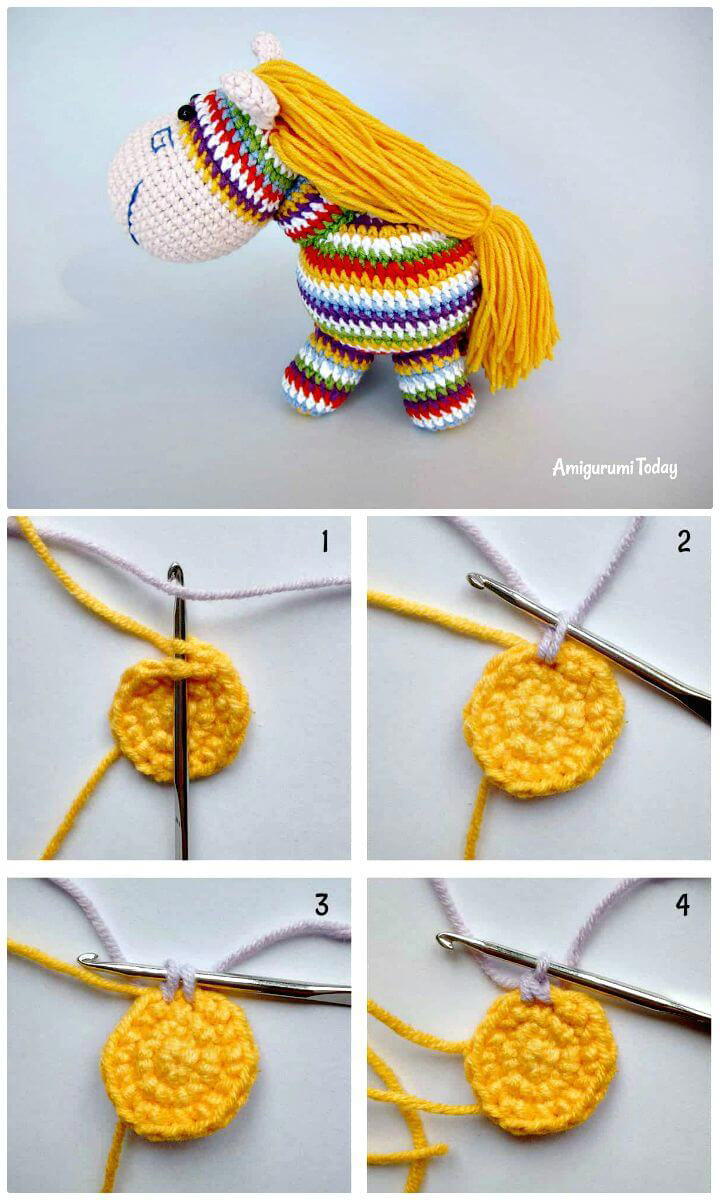 Free Crochet Pattern Here: amigurumi
Simple Free Crochet Rainbow Slipper Socks Pattern: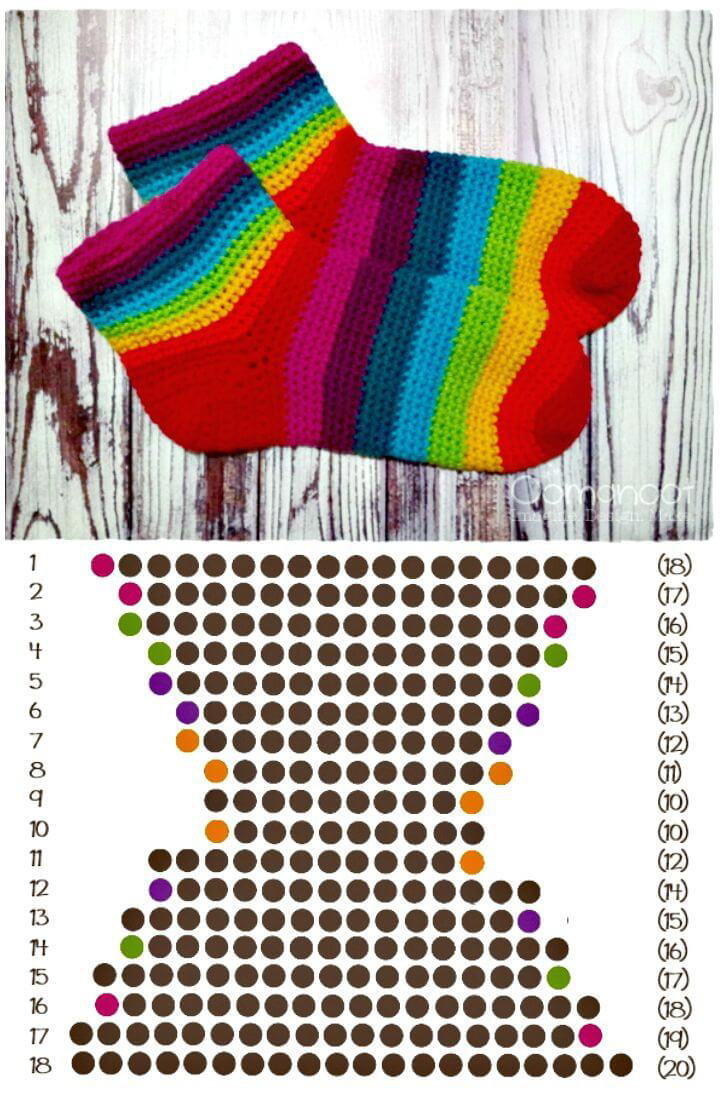 Free Crochet Pattern Here: oomanoot
Super Easy Crochet Bouncing Rainbow Jellyfish – Free Pattern: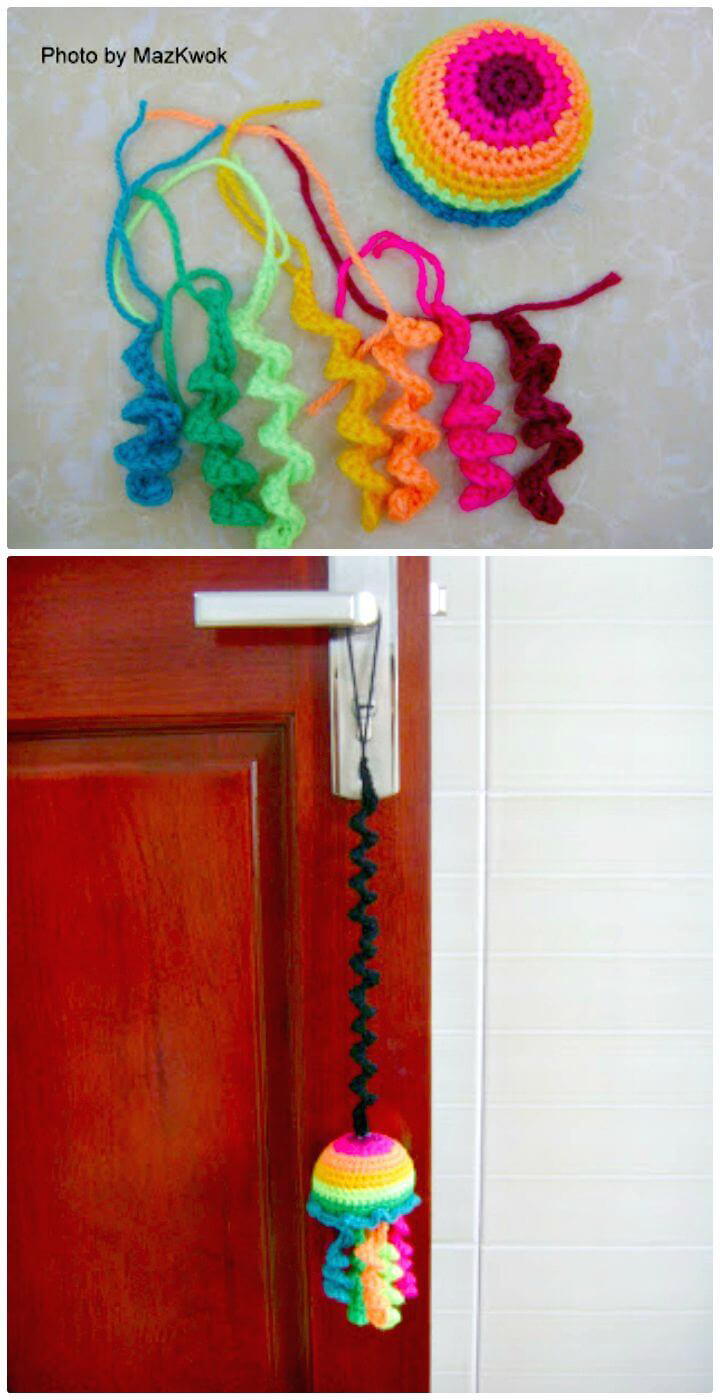 Free Crochet Pattern Here: mazkwok
Easy Free Crochet Rainbow Storage Basket Pattern: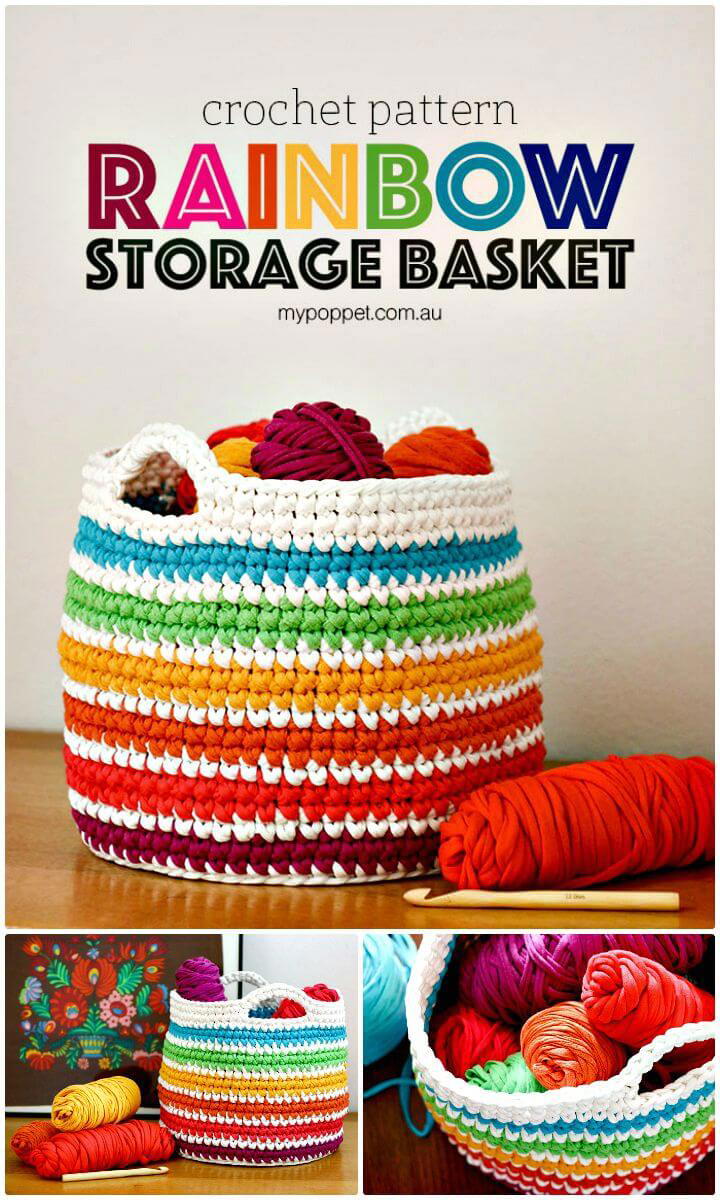 Free Crochet Pattern Here: mypoppet
Free Crochet Women Rainbow Shamrock Slouchy Pattern: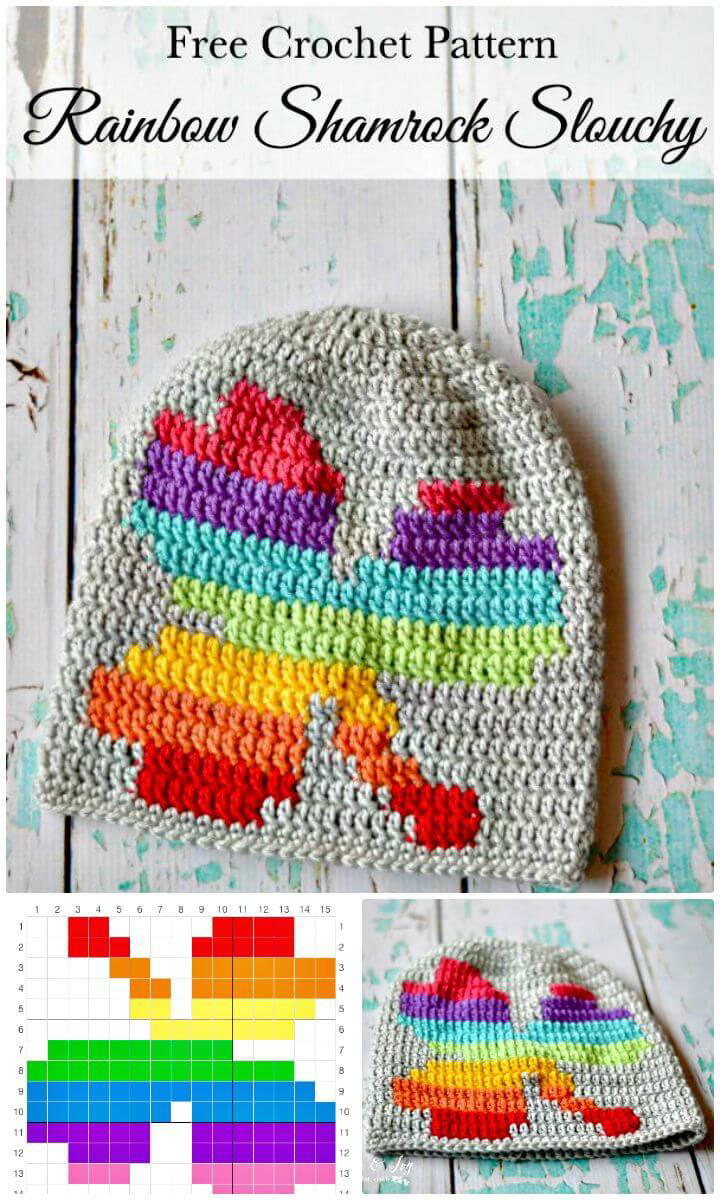 Free Crochet Pattern Here: whistleandivy
Easy How To Free Crochet Rainbow Blanket Pattern: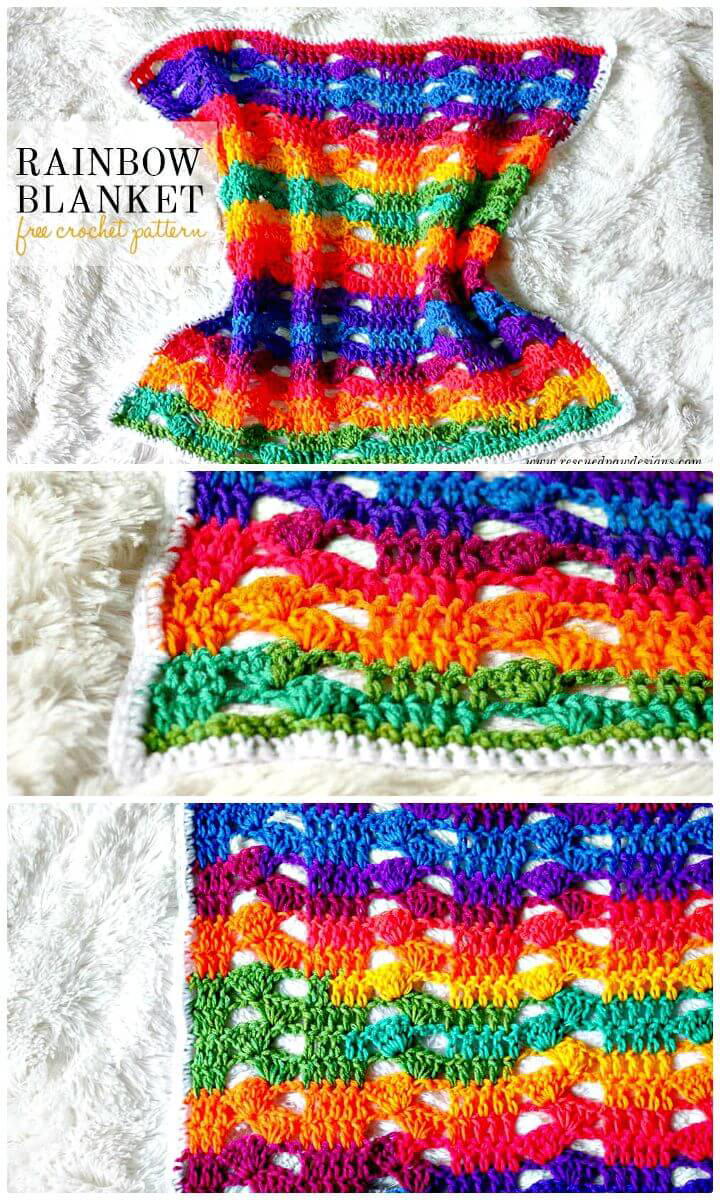 Free Crochet Pattern Here: rescuedpawdesigns
Stylish Free Crochet Rainbow Donkey Pattern: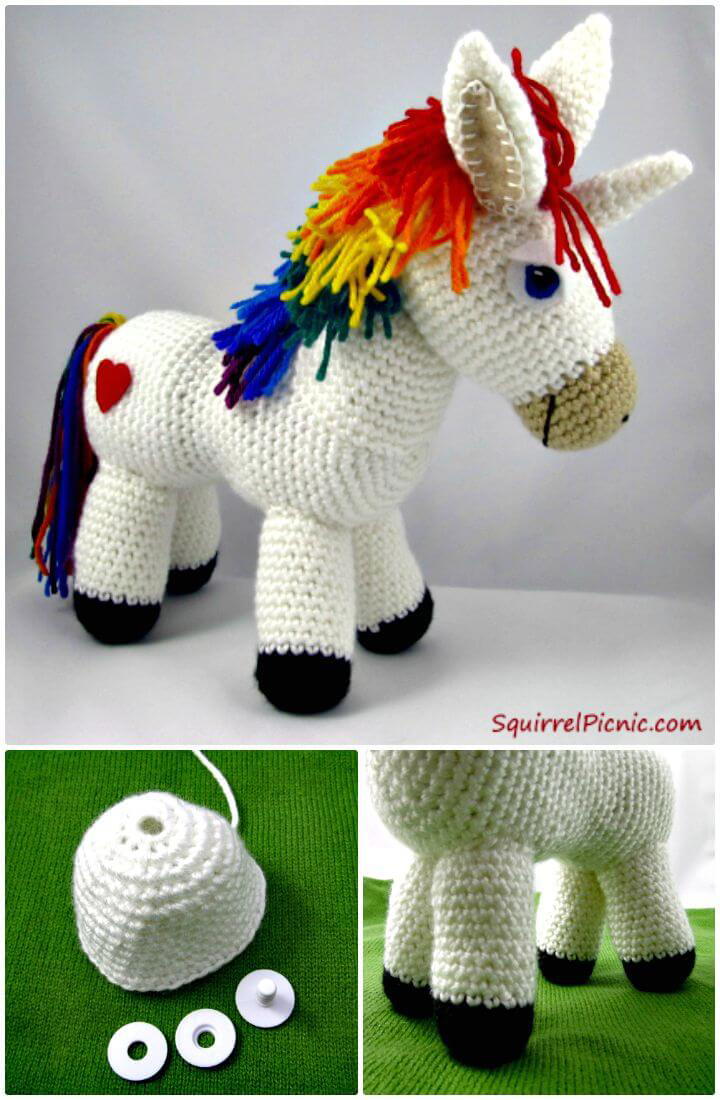 Free Crochet Pattern Here: squirrelpicnic
Super Easy Crochet Rainbow Sherbet Throw Pillow – Free Pattern: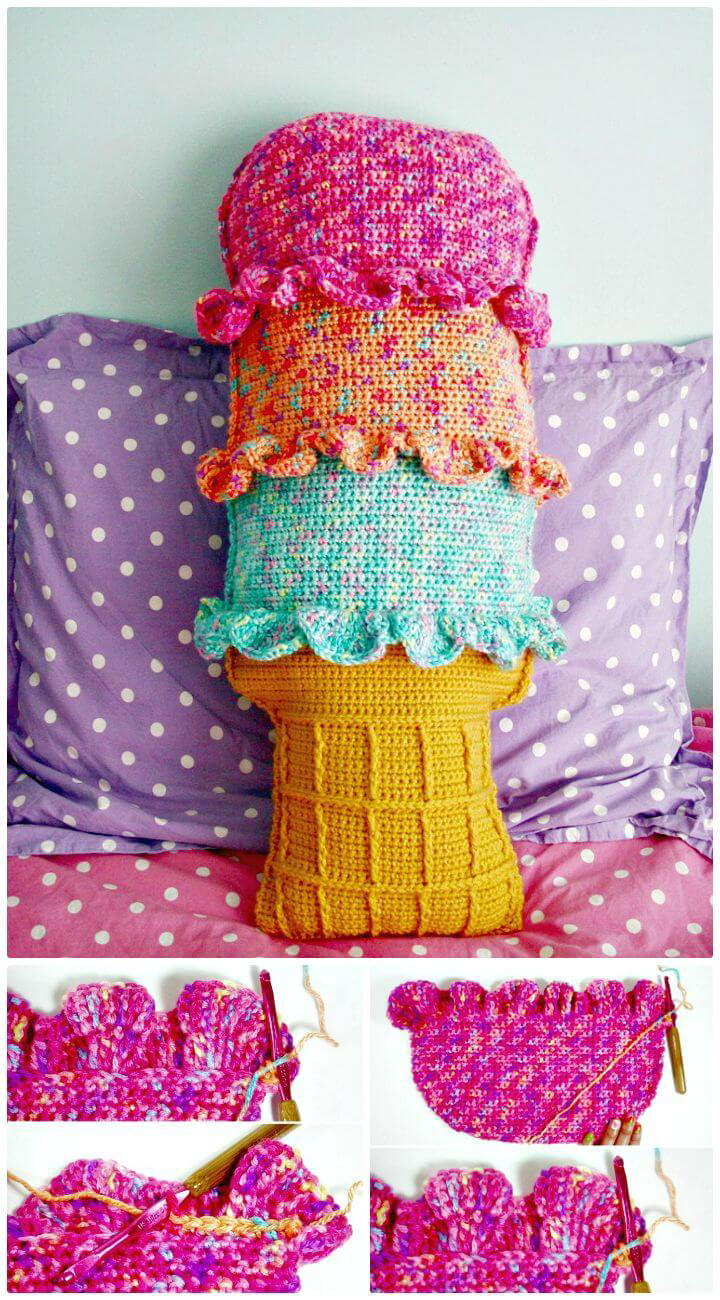 Free Crochet Pattern Here: twinkiechan
Easy Free Crochet Rainbow Of Hope And Love Pattern: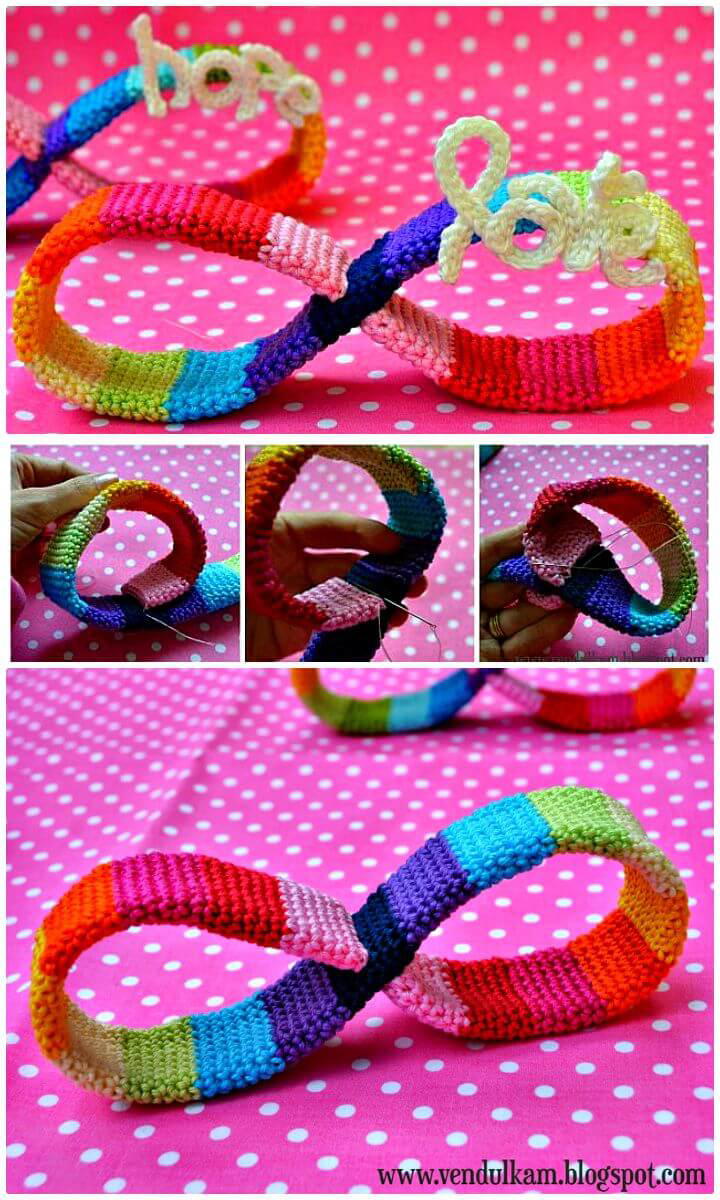 Free Crochet Pattern Here: vendulkam
Free Crochet Rainbow Nesting Bowls Pattern: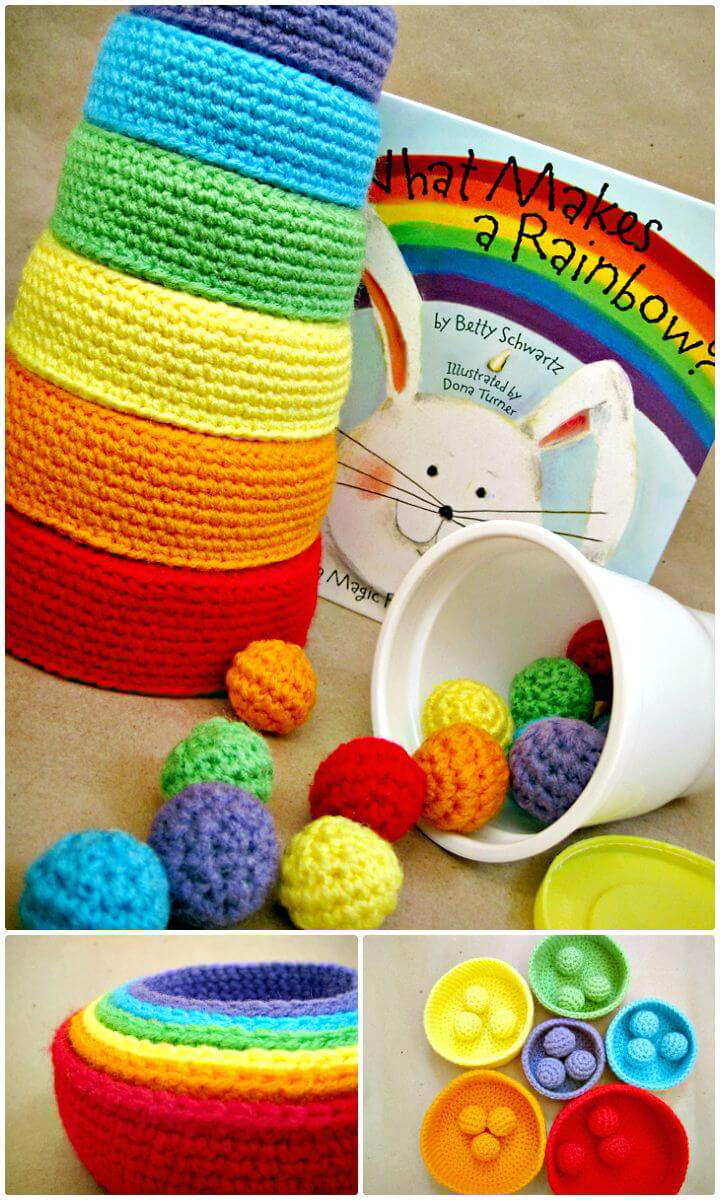 Free Crochet Pattern Here: seriouslydaisies
Easy How To Free Crochet Rainbow Moroccan Tile Afghan Pattern: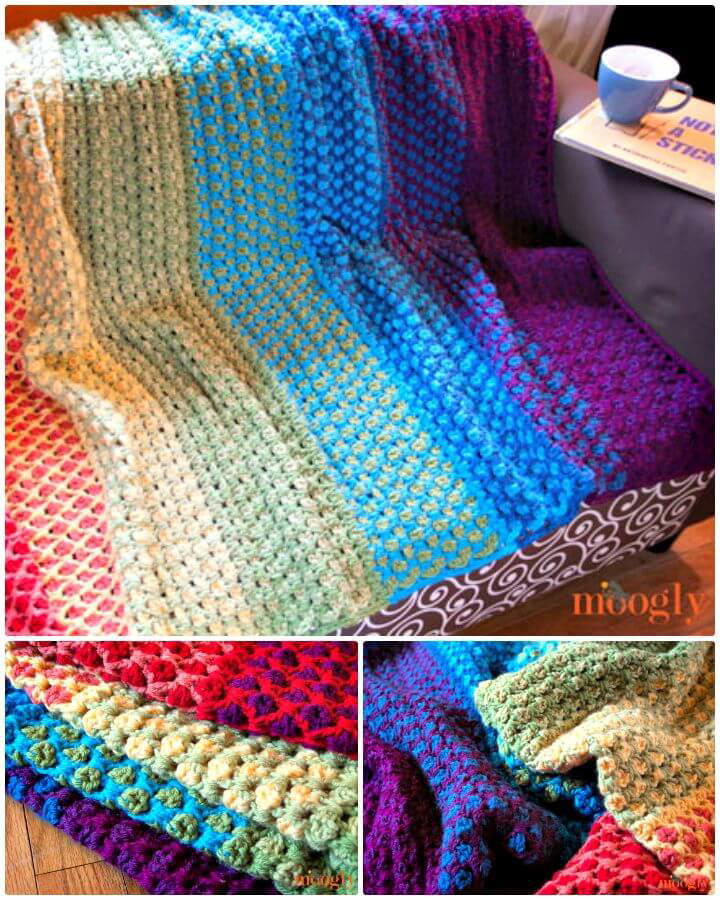 Free Crochet Pattern Here: mooglyblog
Cute Free Crochet Rainbow Fishing Game Pattern: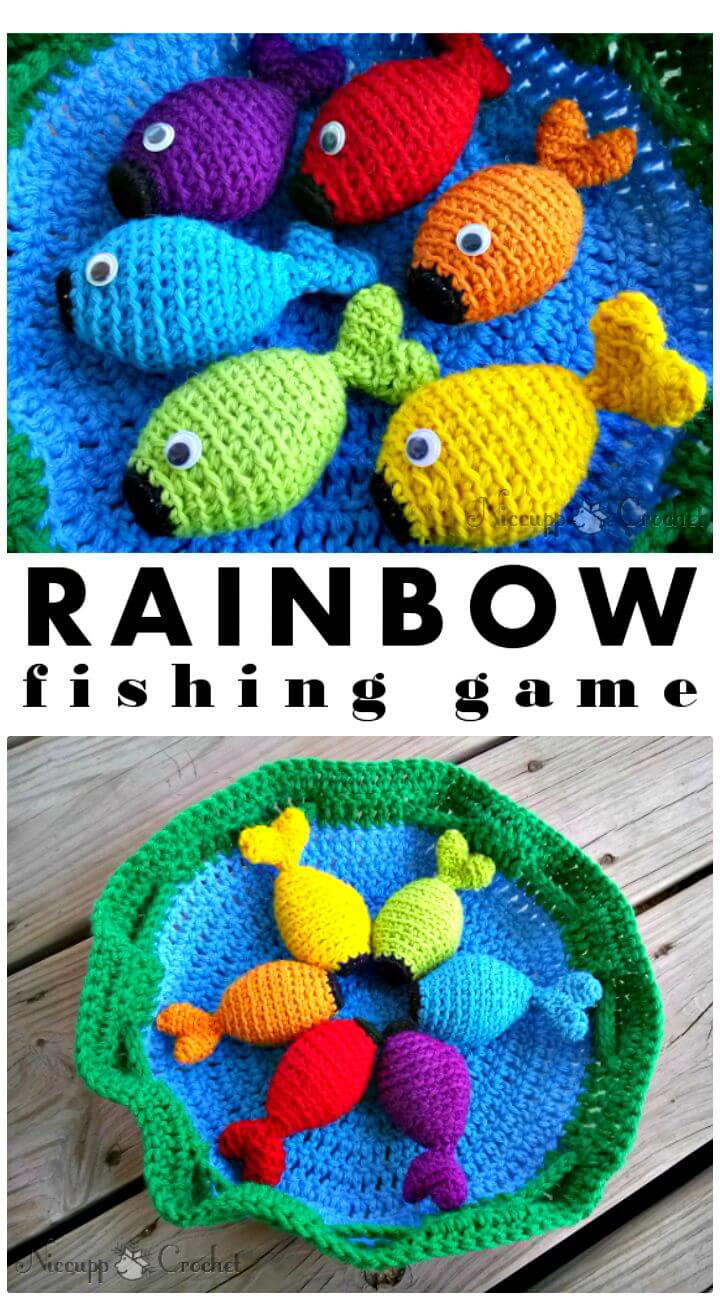 Free Crochet Pattern Here: illhookyouup
Easy Crochet Rainbow Afghan – Free Pattern: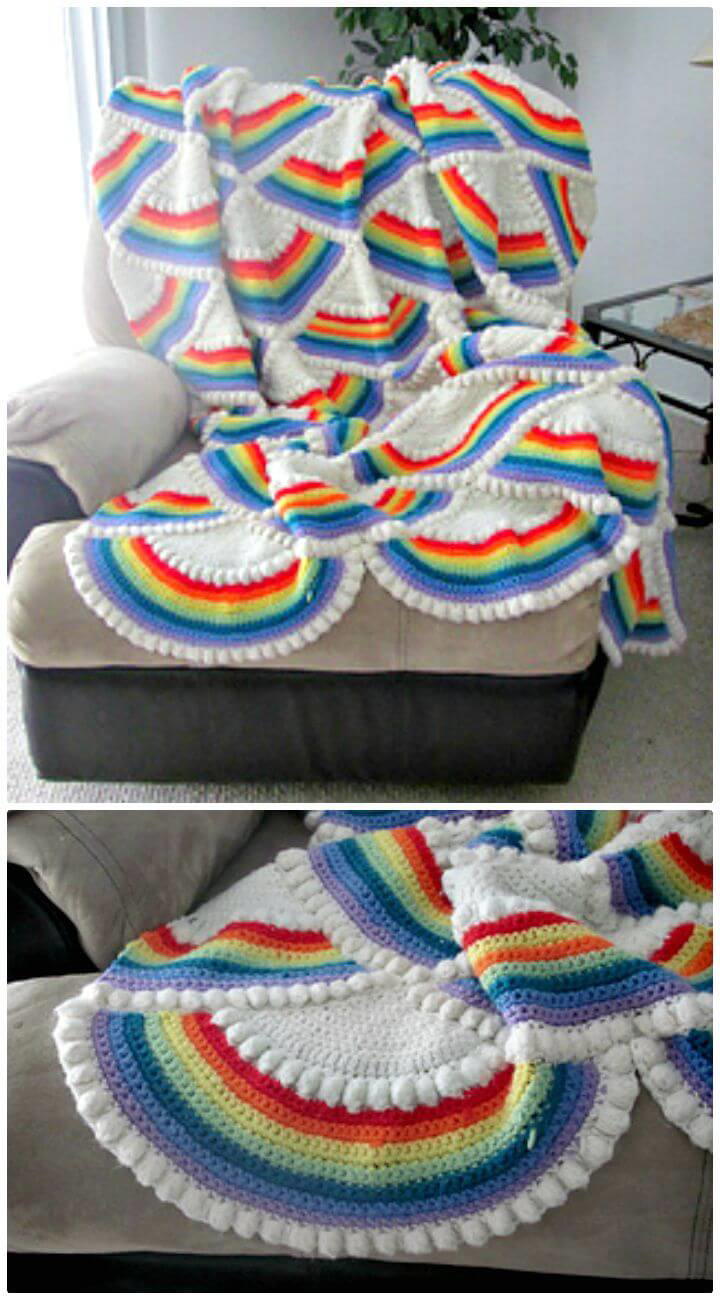 Free Crochet Pattern Here: ravelry
Easy Free Crochet Rainbow Applique Pattern: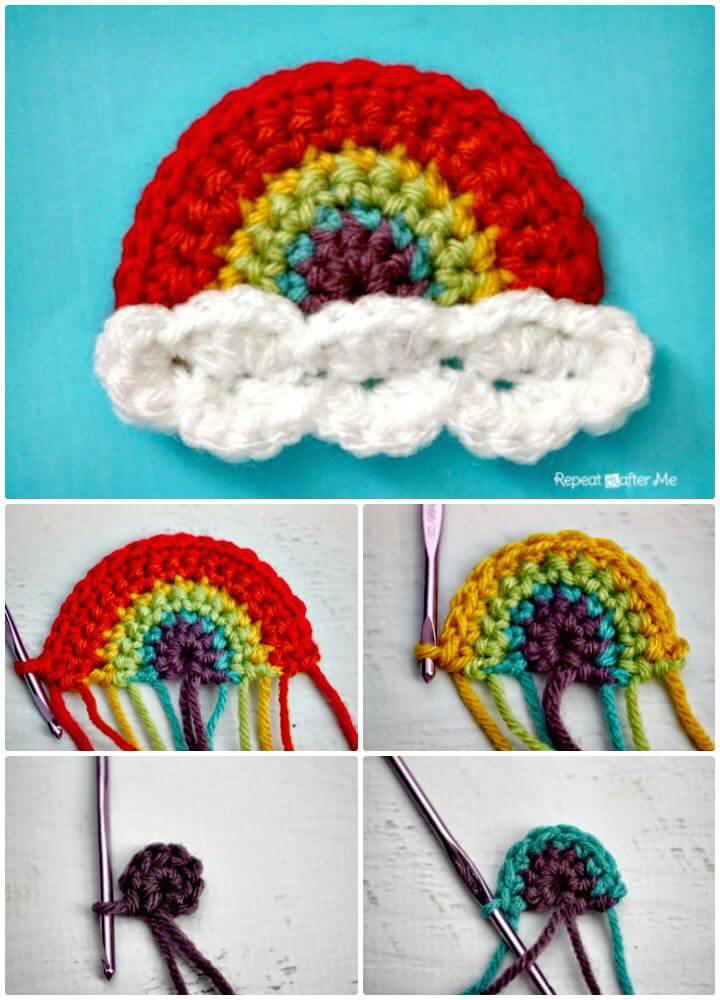 Free Crochet Pattern Here: repeatcrafterme
Easy How To Free Crochet Set of Rainbow Nesting Baskets Pattern: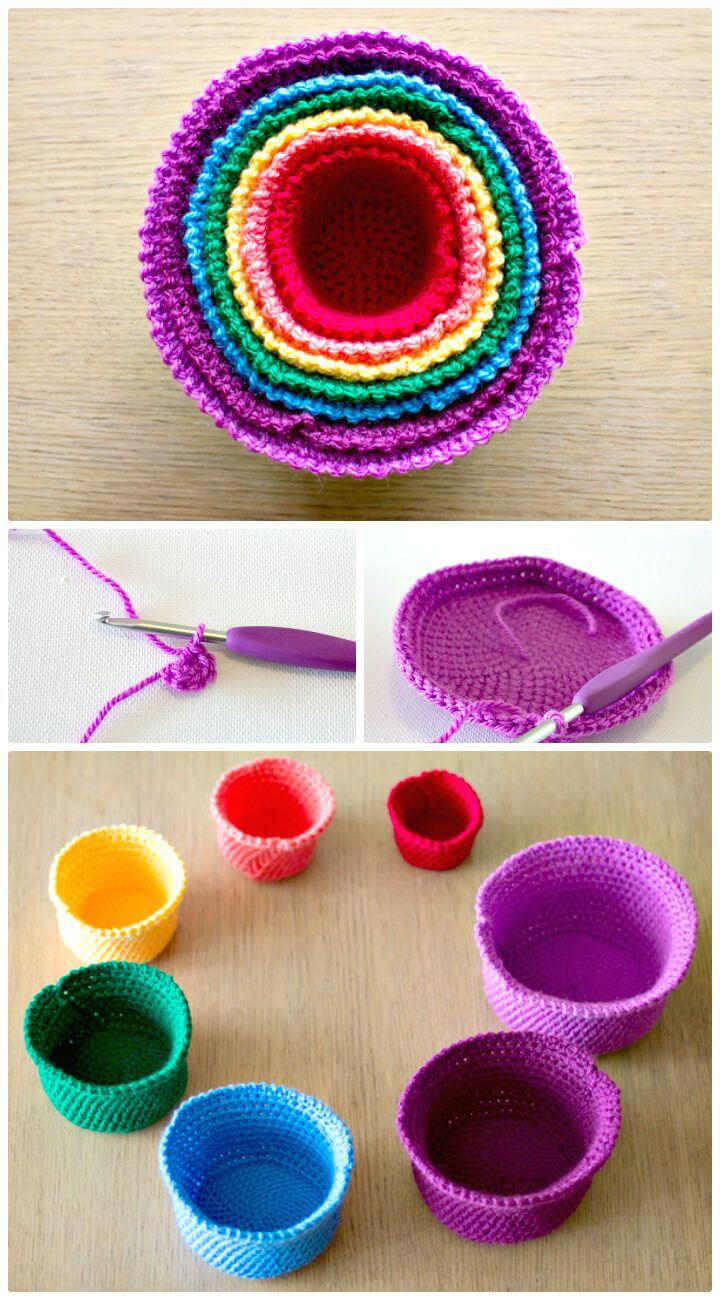 Free Crochet Pattern Here: tutsplus
Stylish Free Crochet Rainbow Bear's Rainbow Blanket Pattern: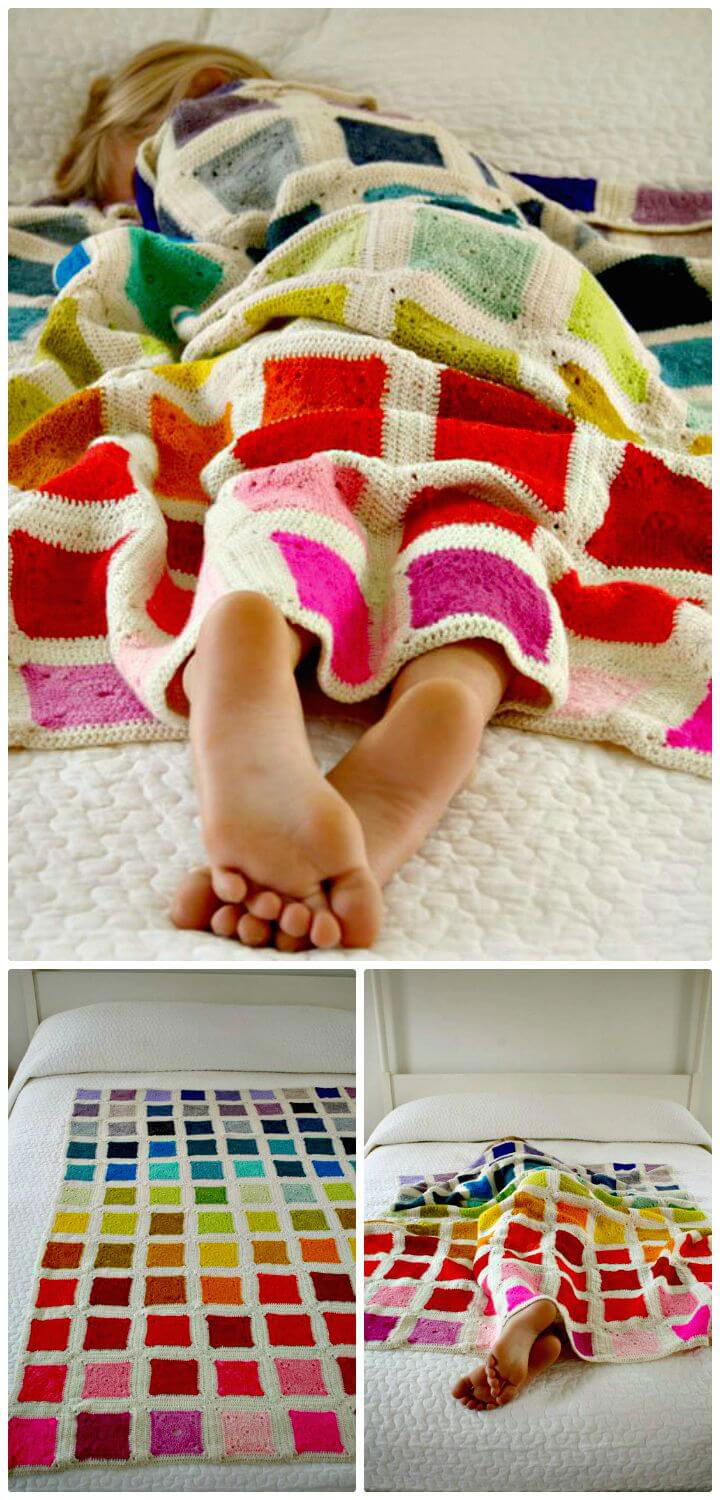 Free Crochet Pattern Here: purlsoho
Super Easy Crochet Magic Rainbow Baby Blanket – Free Pattern: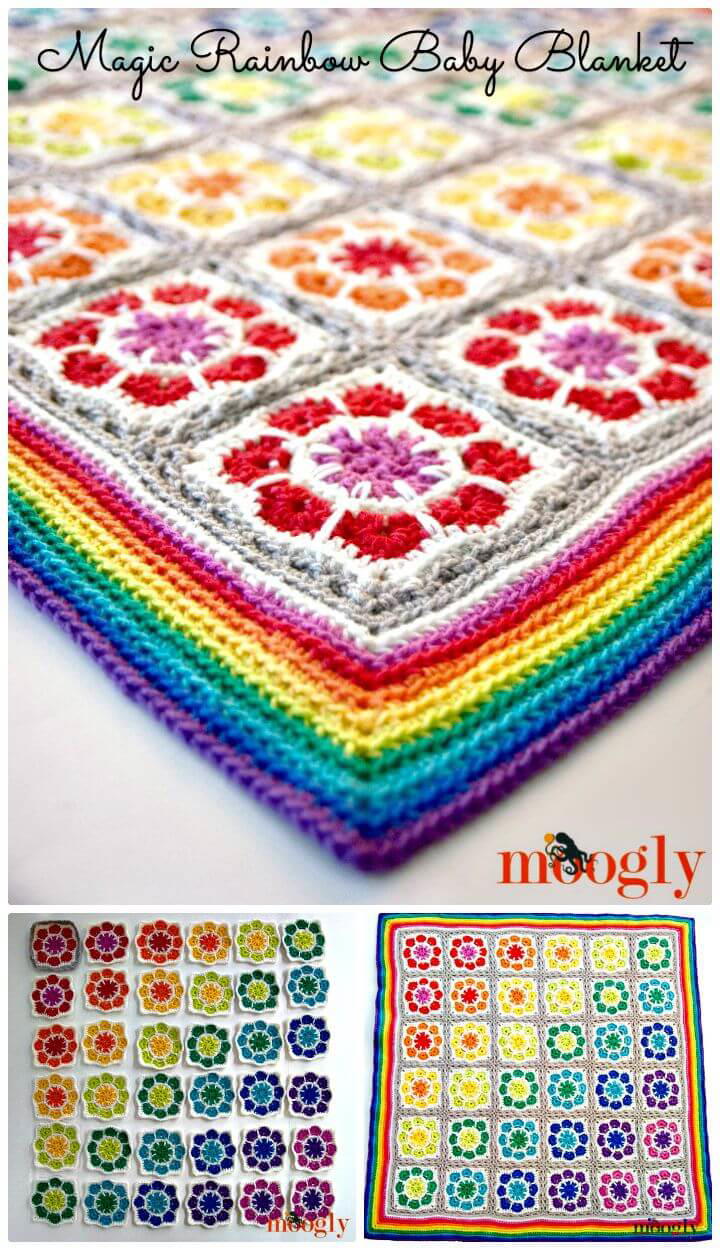 Free Crochet Pattern Here: mooglyblog
Easy Free Crochet Rainbow Shells Baby Blanket Pattern: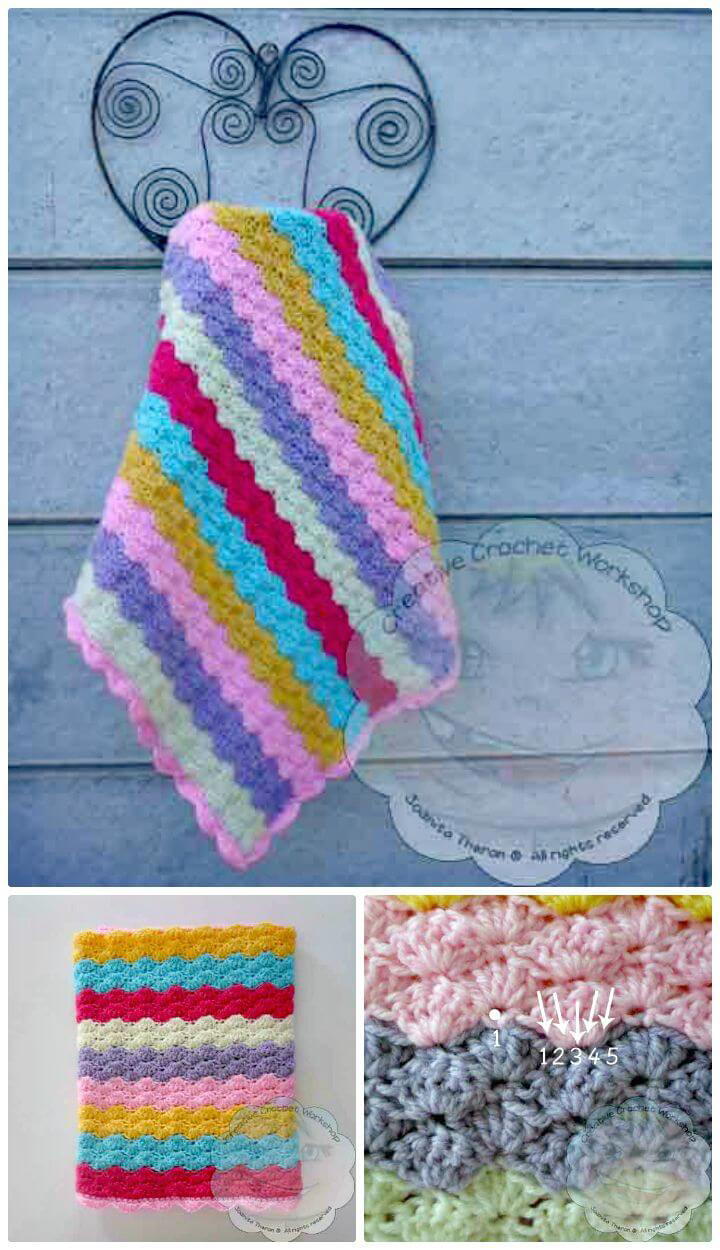 Free Crochet Pattern Here: creativecrochetworkshop
More Free Crochet Patterns: