Crocheting is an easy to learn form of art and having full crochet experience or the master hands in all crochet stitches does not come in the requirement list of this art form! You can simple start crocheting cool stuff by just learning the basic skills and stitches from free crochet patterns are often categorized as beginner, intermediate, medium and high skill level crochet patterns so you can choose free crochet patterns depending on your skill level!
You will be amazed to see that how easy and quick it is today to find some great crochet patterns for free! To assist you more and also to save your browsing time we have shared here this list of 101 crochet patterns that all show you that how you can make amazing things in short amount of time by using your art of crocheting! The most important thing, each and every project listed here comes with a full free pattern provided in shape of reference links, so one can hit the links to grab not only the free pattern but also the free picture tutorials, step-by-step guides, complete instructions and also video tutorials in some cases!
This big collection of crochet ideas has exclusively been prepared to please the persons of all professions! For example, here the free crochet projects and patterns available for a homey person who want to crochet some pleasing ornaments and decors for his home for a visual boost! A number of crochet amigurumi patterns have also been included in the list which the crochet moms can tryout to make super cute stuffed toys for their kids! These crochet plushies will make outstanding gifts for a baby's birthday or baby shower!

There is a wide range of winter fashion accessories in this whole showcased collection! There are a number of flattering crochet shawls, eye-catching crochet cowls, mittens, fingerless gloves, tops, sweaters, boots and hats to satisfy different tastes of style lovers! A short roundup is must and we assure you that you will love the ideas and crochet patterns as the list covers up very new and unique crochet inspirations you have never heard of before!
More 79 Free Crochet Patterns:
Spins and Ridges Crochet Baby Earflap Hat: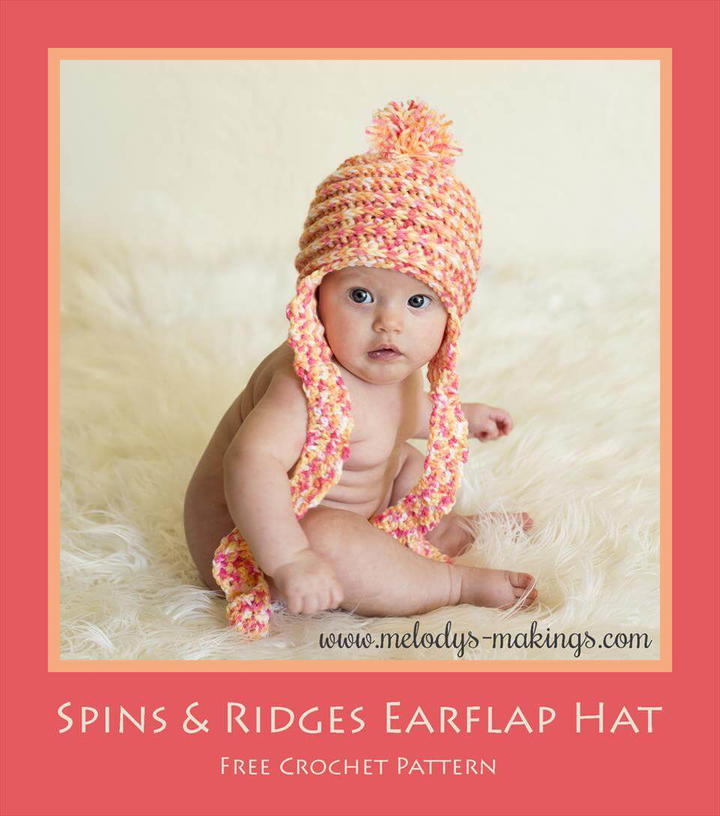 Adorn your newly born or a six month baby with this stylish crochet hat, comes with additional braids and earflaps for full winter protection! Here is the free pattern for this hat melodys-makings
Crochet Minie Mouse Hat: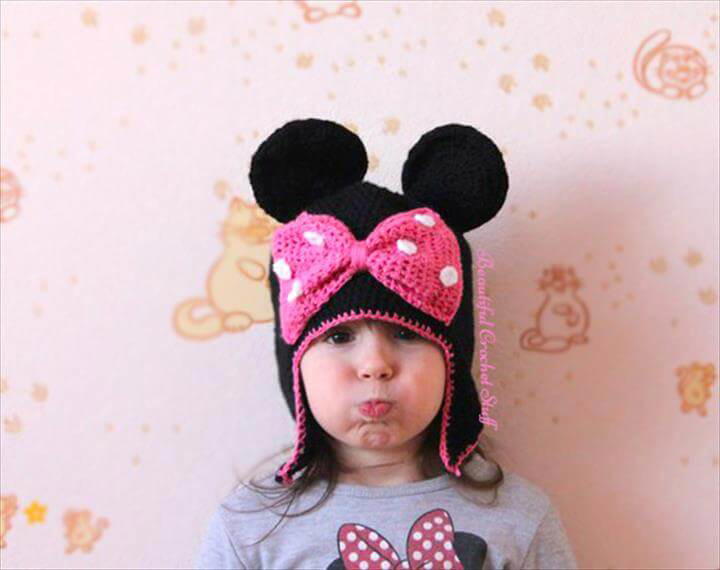 Please your baby princess with this Minnie mouse hat who is a big fan of Minnie! This hat would make a perfect gift for all cartoon loving kids! Full free pattern for this hat is here beautifulcrochetstuff
Crochet Vintage Baby Lacy Sacque: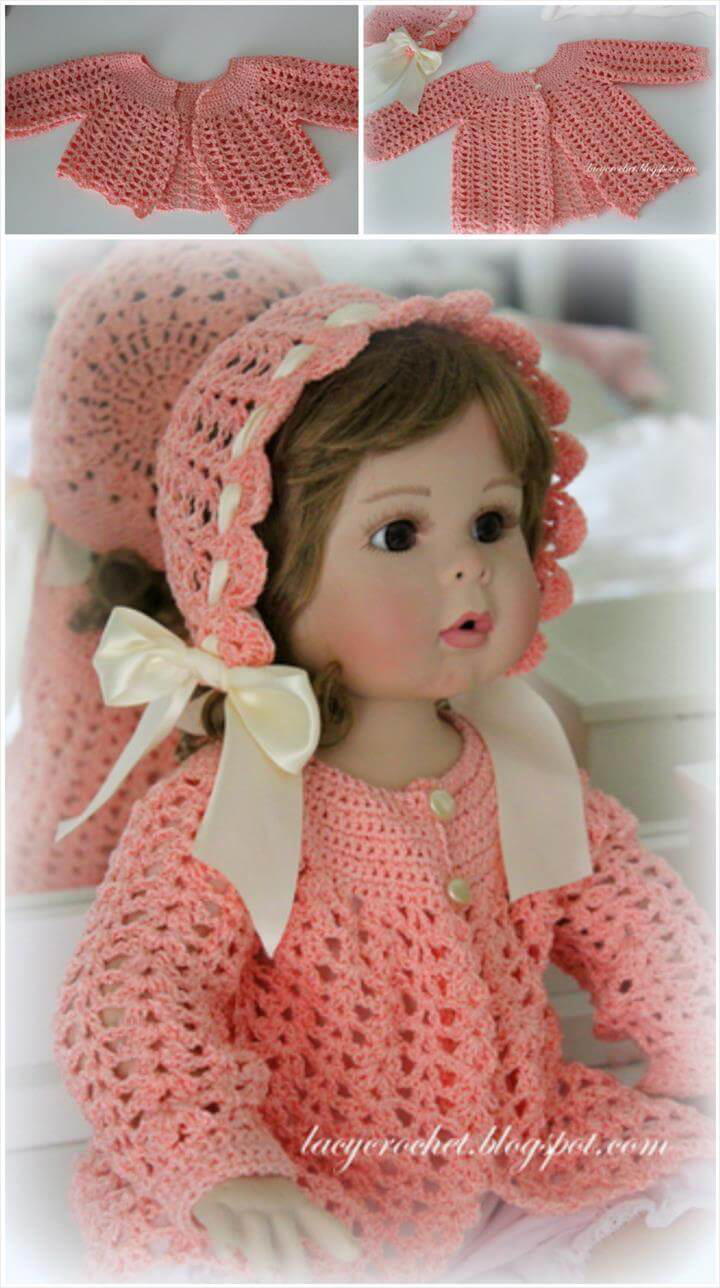 Here is how to turn you lady baby into a cute little princess, this special hand-crocheted vintage square is all you need to do so! Crochet it in your own spare time! A complete guide and free pattern is here lacycrochet
Crochet Newborn Baby Booties: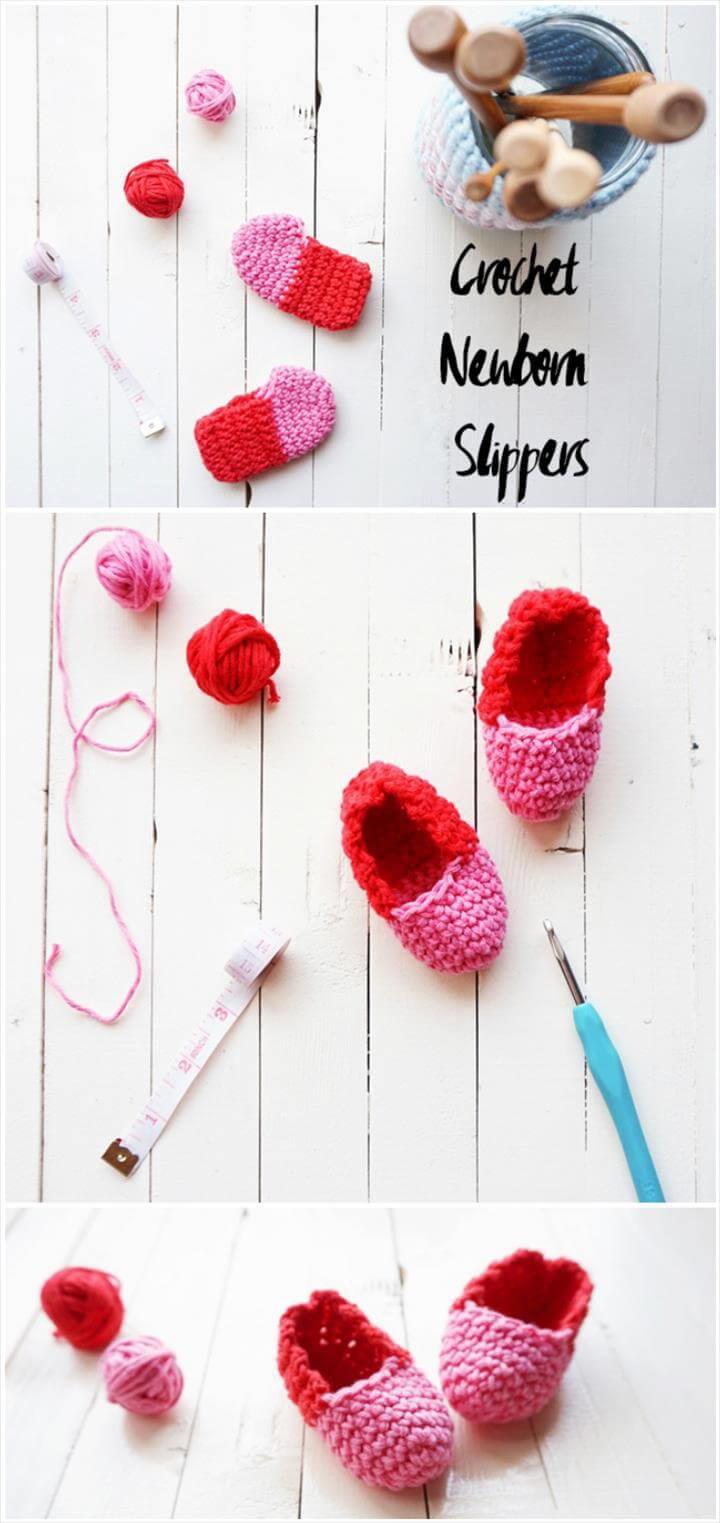 Need to safely protect your newborn baby in killing cold days? These newborn crochet slippers will be the most important to do so as they will keep those tiny feet warm! Flattering colors would also make those tiny toes eye-ful! Here is how to crochet these baby slippers littlethingsblogged
Crochet Loopy Love Kids Slippers: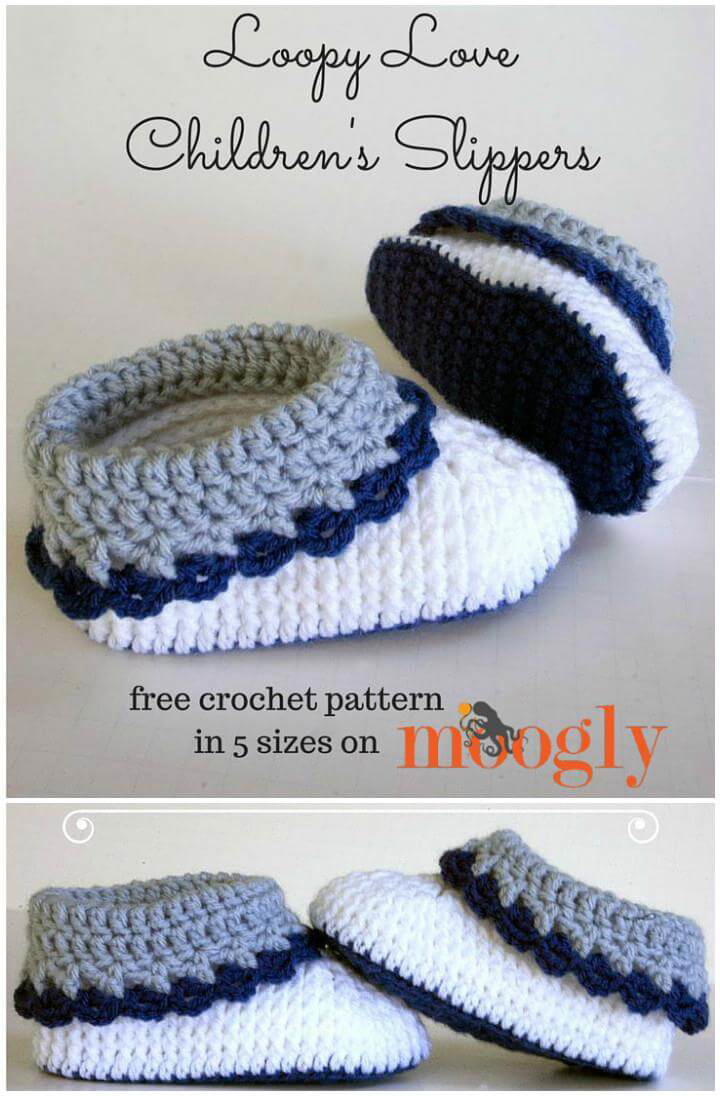 Here is one more super cute pair of crochet shoes to adorn feet of any baby or toddler! If you really want to see these shoes next on your baby's feet then full free pattern is waiting for you here mooglyblog
Crochet Provence Gold Fleck Headband: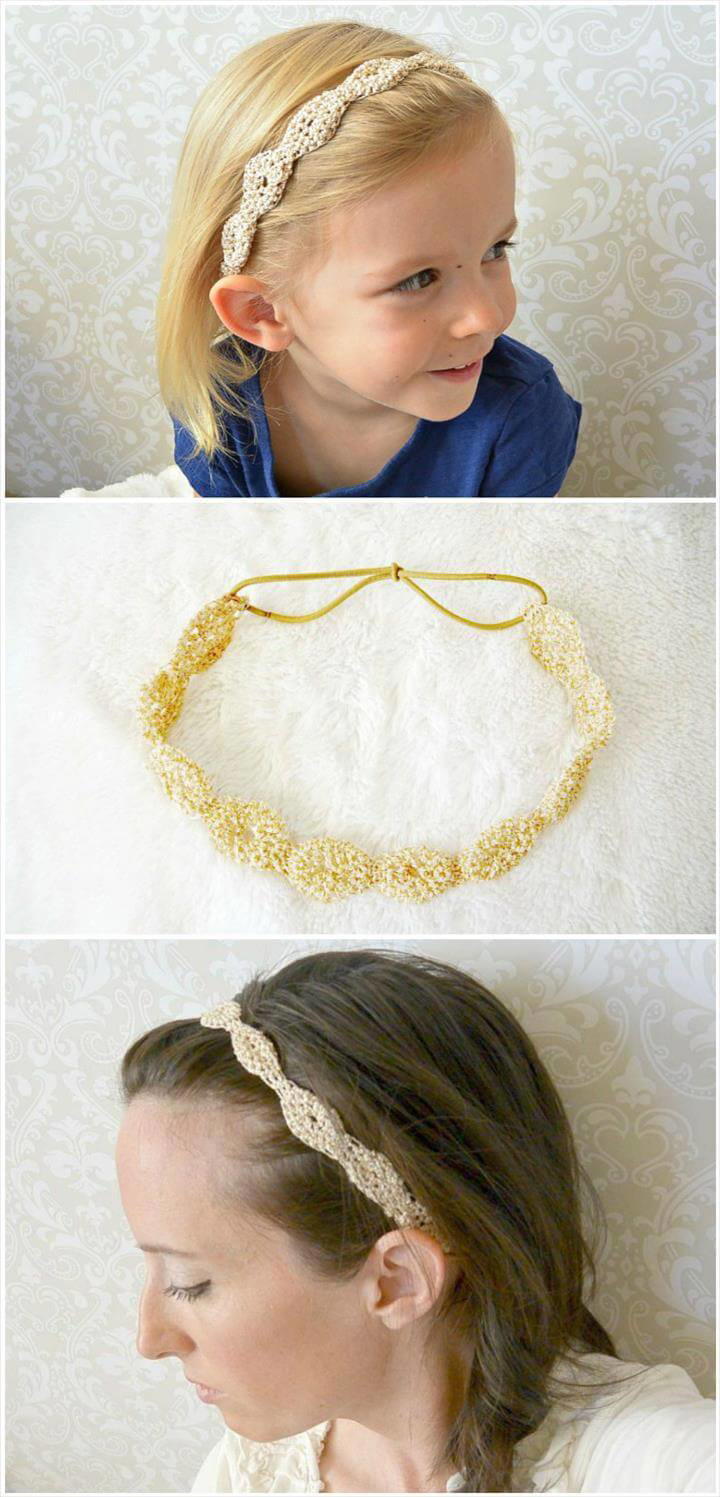 Connect some circles through some slip stitches and earn this very charming headband, will catch beautifully your hair while doing household tasks! Here is how to crochet this cool gold headband mamainastitch
Chunky Crochet Baby Hat: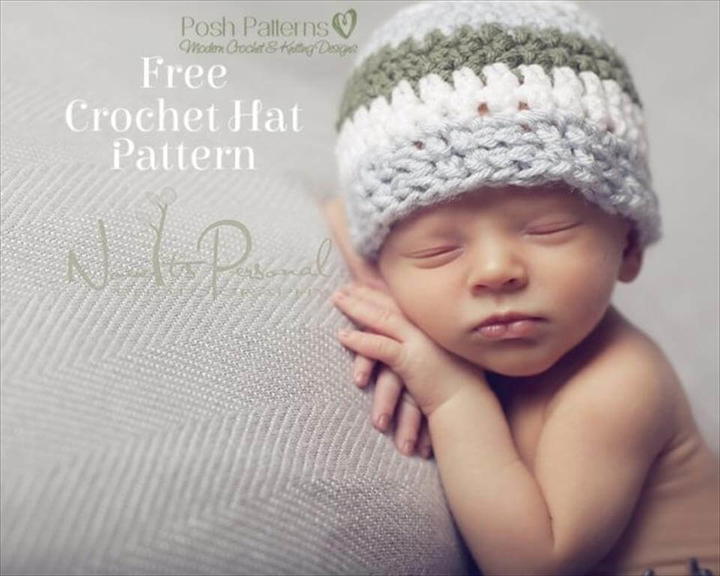 Looking for a posh crochet hat for your baby? Here is what you are looking for, a chunky crochet hat, comes with an adorable design! Full guide and free pattern for this hat is here poshpatternsblog
Crochet Vintage Lamb Baby Hat: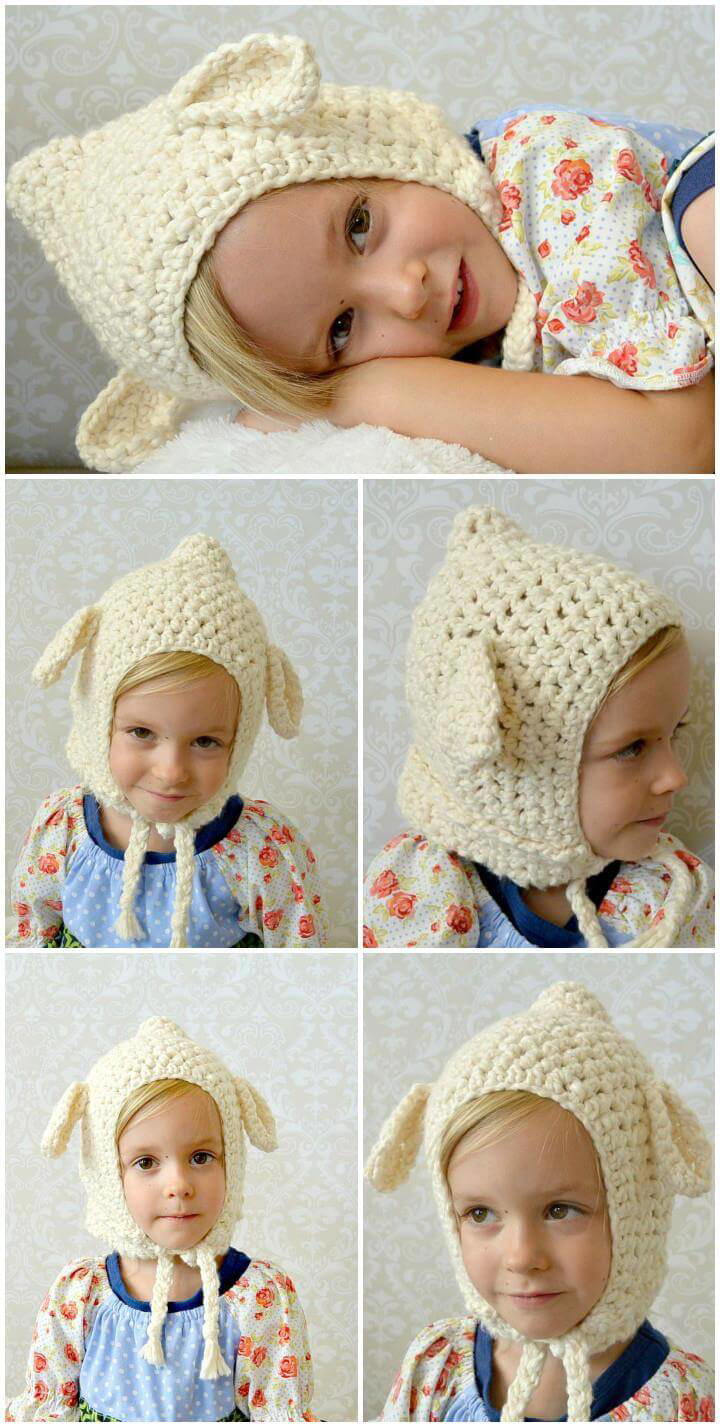 Load extra cuteness to your baby with this precious lamb hat, will also create a super innocent look of a baby girl! It has been really been crocheted to inspire and amaze! Experiment this hat with your own selected yarn colors! Full free pattern for this hat is here mamainastitch
Crochet Lacy Vintage Bonnet: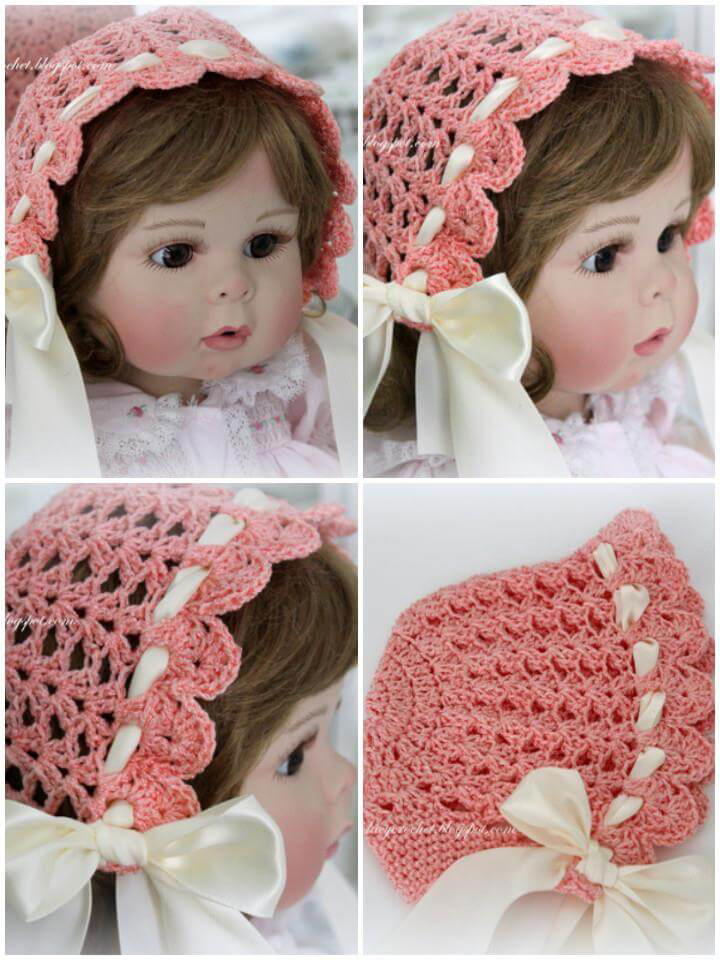 Double up the cuteness of your baby girl with this vintage bonnet, perfectly designed and is super easy-to-crochet! It has also been dignified with a bow that makes it a high gift-worthy item! Want to tryout this hat? Here is the completely free pattern for it lacycrochet
Crochet Puff Stitch Baby Hat: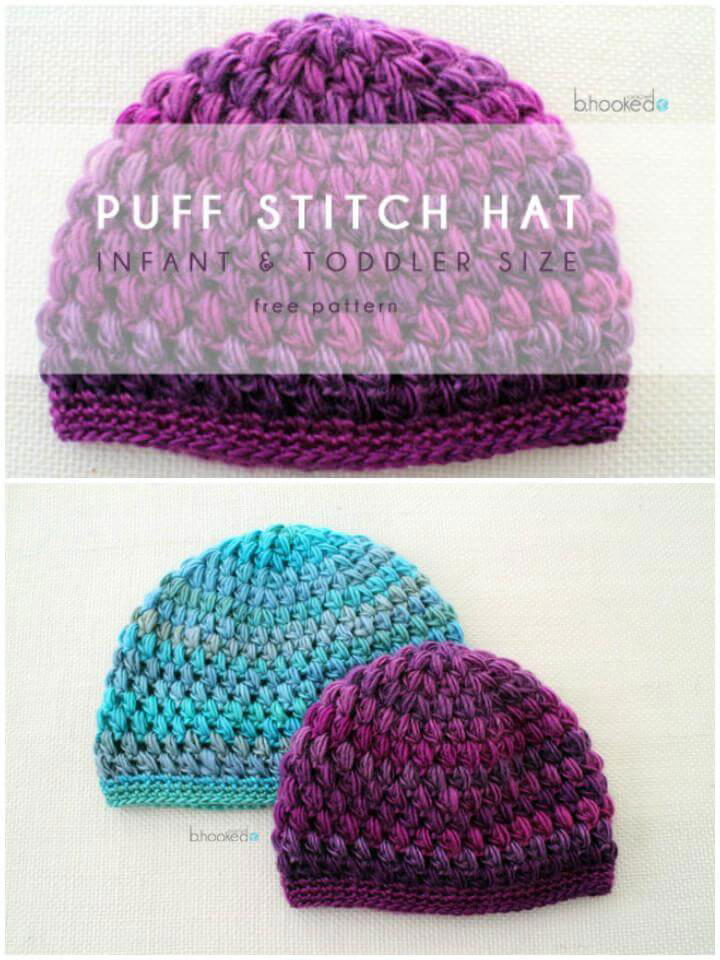 Puff stitches are quite popular as they appear adorable along with making the crocheted pattern toasty warmer to wear! So this puff stitch hat would make an ever beautiful and comfy head-warmer! Would be perfect for all age groups! Grab the full free pattern for this hat from here bhookedcrochet
Crochet Simple Shells Toddler Legwarmers: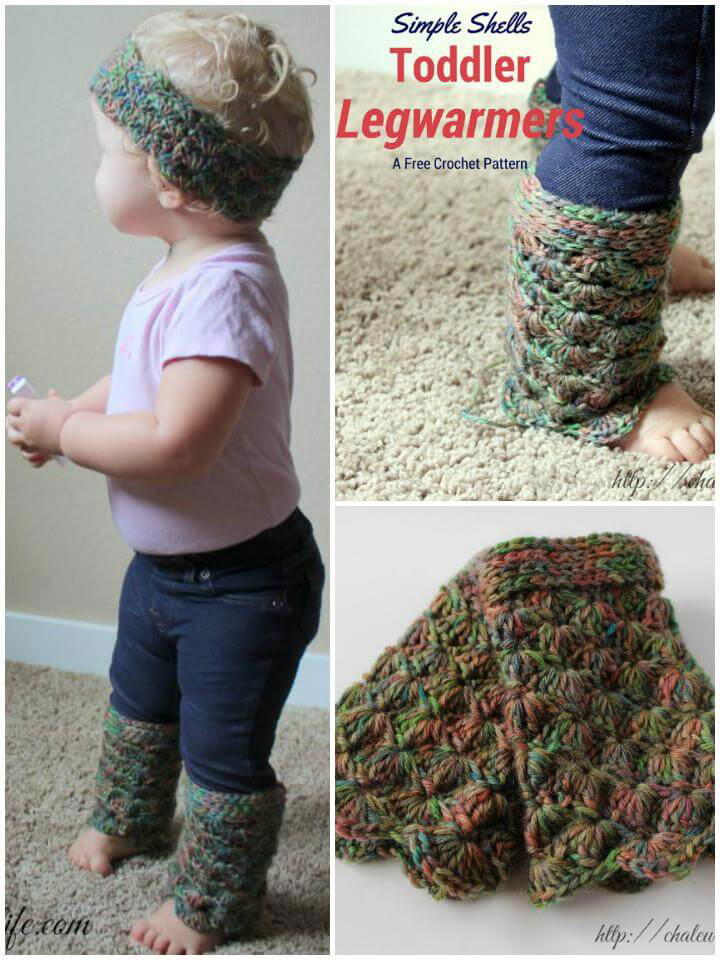 Have killing cold days caused trembling your baby's legs? Just make him or her wear these fluffy and warm legwarmers to provide instant amount of warmth! This would also be a way to adorn legs of any toddler! Free pattern for these legwarers is here myhobbyiscrochet
Crochet Keiki Top: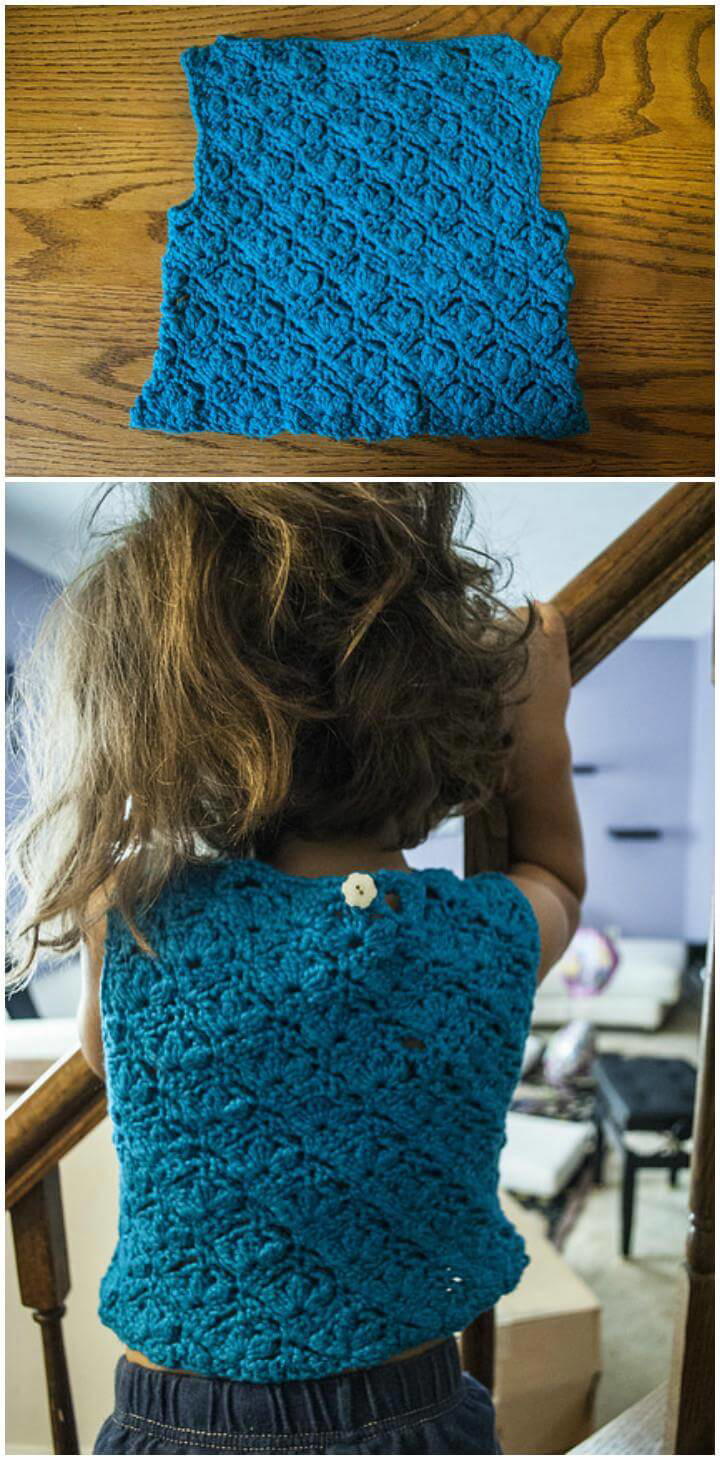 To hold the upper body of any baby girl warm and cozy, here is a keiki top that is beautiful enough to catch your eyes! Crochet it for your little princess this weekend! A full free pattern for this top is here crochetkitten
Crochet Baby Bib: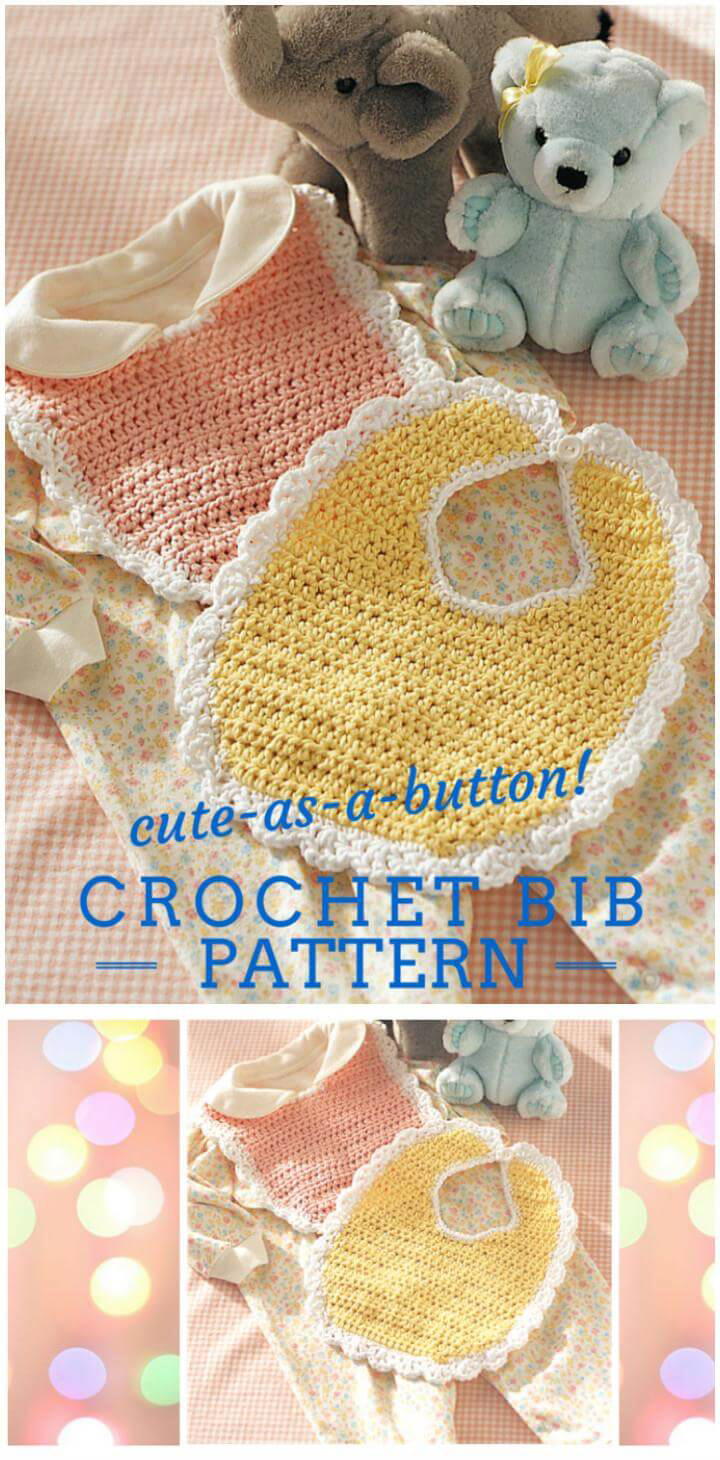 Feed your babies nice and avoid them making their cloths dirty while eating, these crochet bibs will do a great job in this case! You can crochet these precious bibs at home without getting expensive! Completely free pattern for these bibs is here stitchandunwind
Crochet V-Stitch Shawl or Wrap: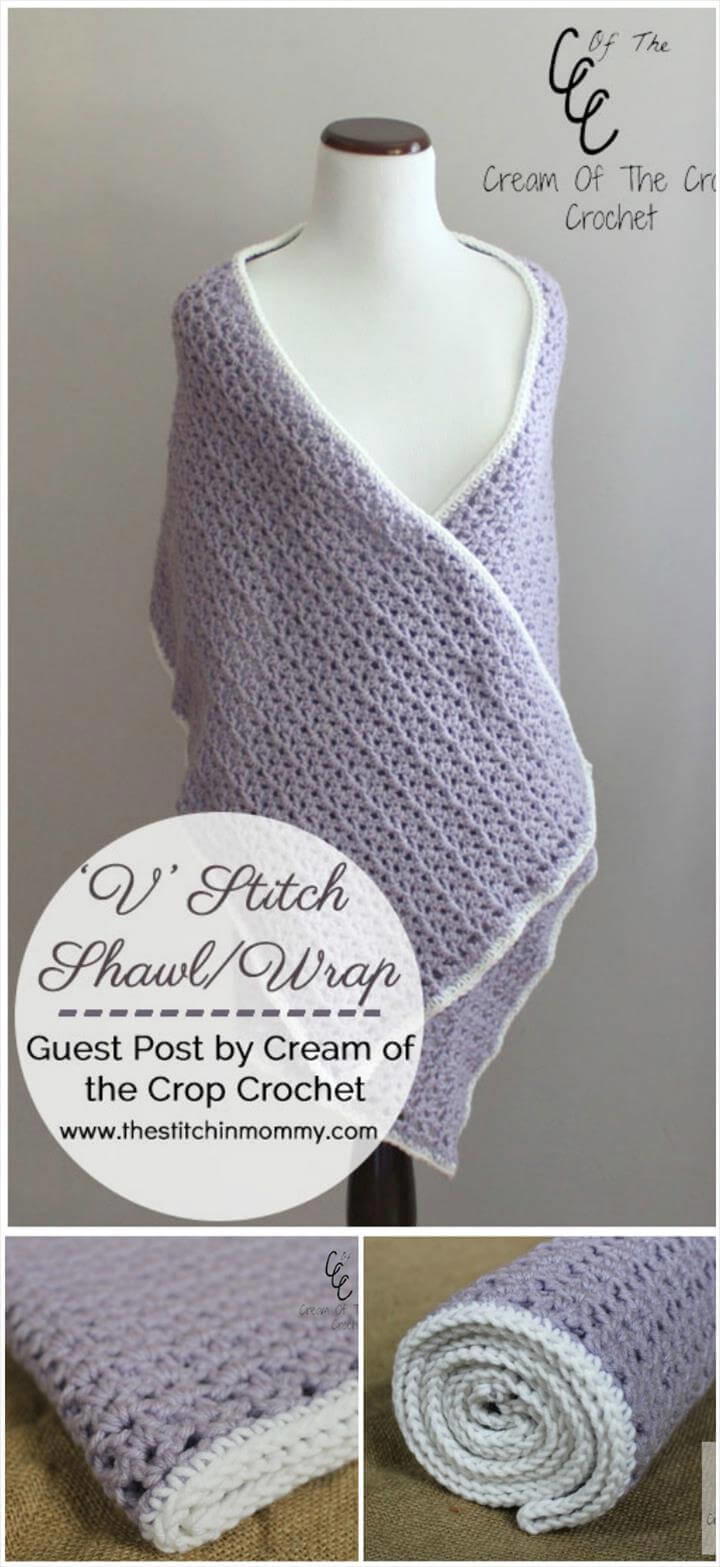 Winter evening often demand a shawl to be around the shoulders to stay warm and cozy, and this also brings a style to your personality! So for all style loving girls and household women, this chunky crochet shawl and wrap would make a great gift! Crochet it for someone special or for yourself! Full free crochet here thestitchinmommy
Crochet Fortune's Wrap or Shawl: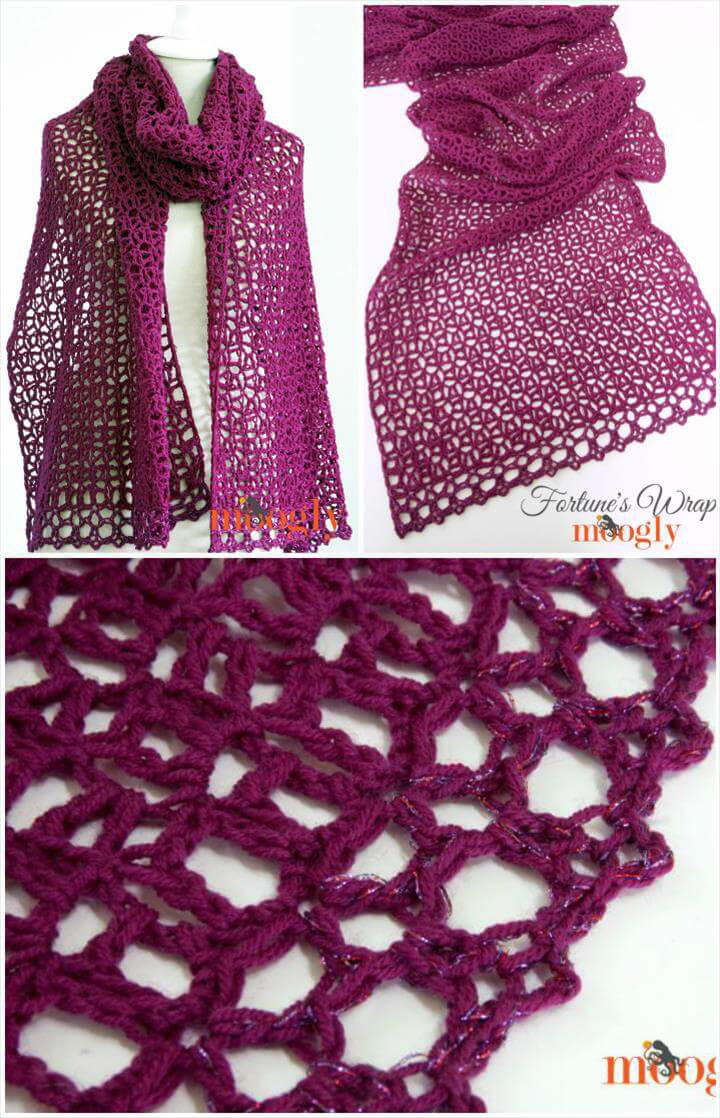 Here is a super breathy and flattering shawl or wrap, perfect for summer mornings or chilly spring evenings! Crochet it and use in gift-giving! Here is a full free pattern for this lacey shawl mooglyblog
Crochet Peacock Stitch Shawlette: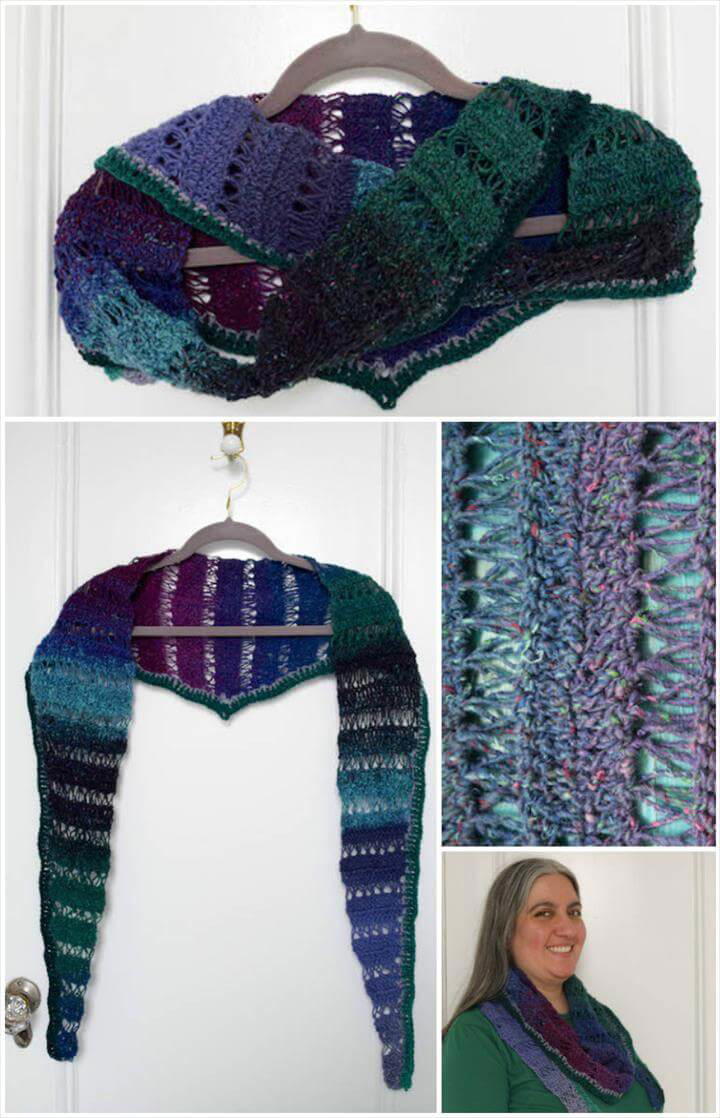 Learn the new crochet skills and experiment them to be master crocheter! Experiment the peacock stitch to crochet this shawlette perfect for all from a teen girl to a mature women to look special in chilly days! Copy it with your hook in any free time! Full guide and free pattern is here undergroundcrafter
Crochet Lily's Rose Garden Shawl:

Here is a stripe rainbow shawl, a fashion-forward crochet inspiration for fashion-loving girls! Really want to see it next in your wardrobe? Just crochet it this weekend with your favorite crochet hook! Full free guide and pattern for this lily's rose garden shawl is here simplycollectiblecrochet
Crochet Beaded Shawl: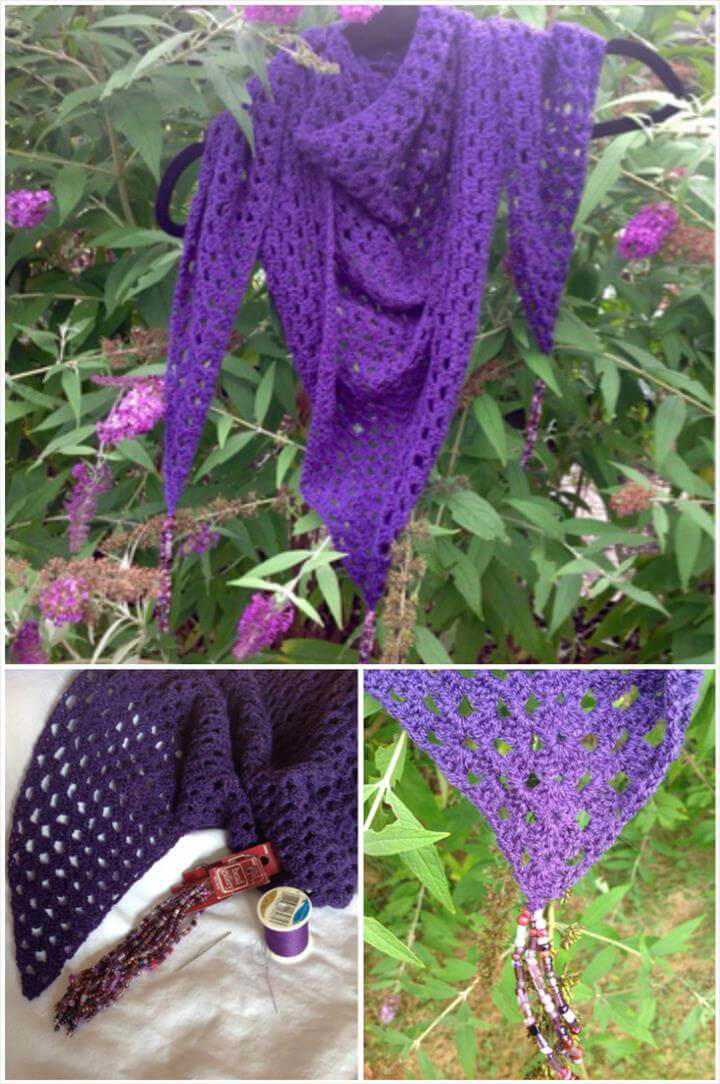 This exclusive lacey shawl would also make a fashion-worthy winter accessory for style lovers! Here this exclusive breathy shawl has been graced up with beads! Intending to duplicate this beaded shawl? Here is the full free pattern undeniableglitter
Crochet Fall Scarf: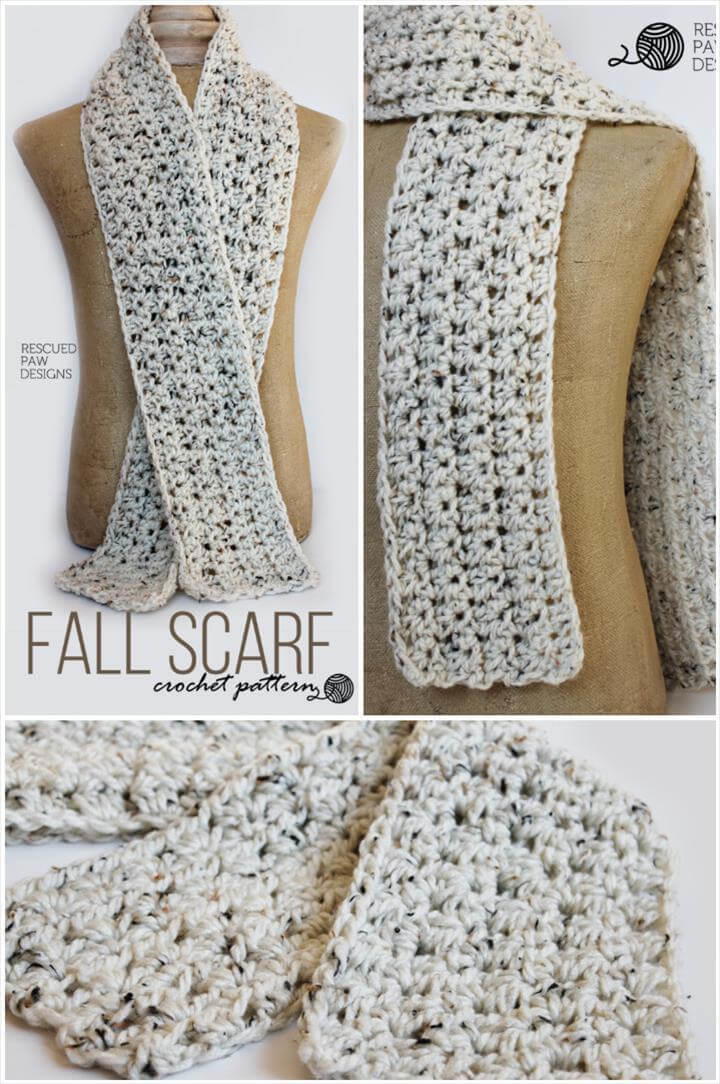 Going through fall season? Still willing to look beautiful after wearing the multiple layers of clothes? Yes, it is possible! Just wrap this chunky crochet fall scarf around your neck and pair it with your jeans, sweater or with mittens! A full guide and free pattern for this scarf is here rescuedpaw
Crochet Apple Crisp Cowl: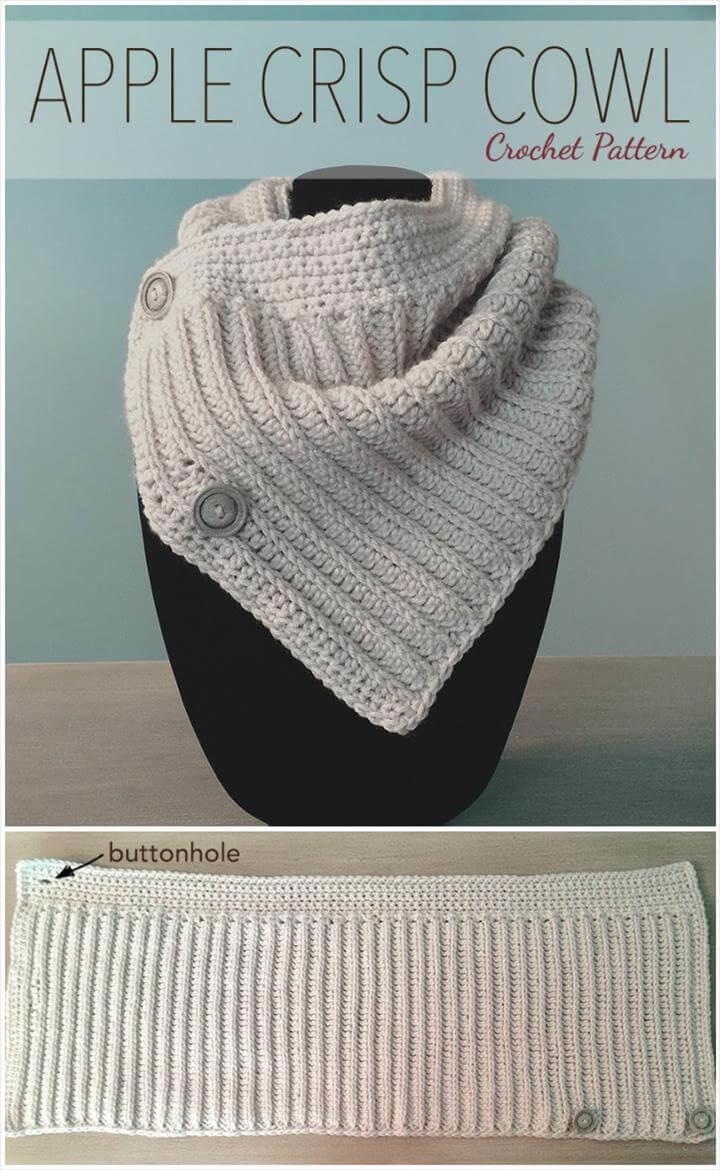 If you want a super stylish neckwarmer to make up the fashion points this winter then this apple crisp crochet cowl is for you! As warm as it is adorable! Here is how to crochet it littlemonkeyscrochet